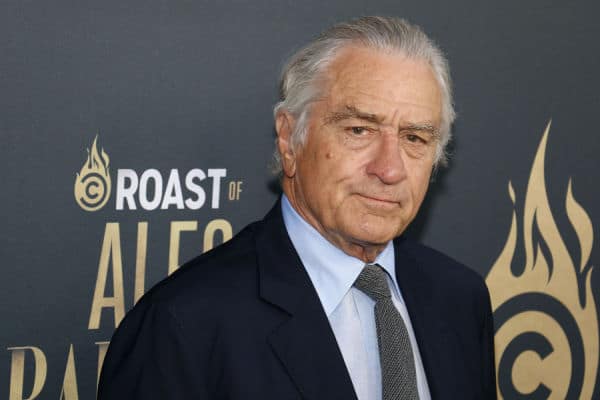 Would you like to listen to the article instead of reading it?
Martin Scorsese has revealed that Robert De Niro turned down roles for films 'Gangs of New York' and 'The Departed'.
The multi-award winning director stated this when speaking about the casting for 'The Departed', starring Leonardo Di Caprio.
Di Caprio and De Niro are to co star in Scorsese's upcoming film 'Killers Of The Flower Moon', which will see the director and De Niro collaborate together for the 11th time.
Such collaborations have proven successful in the past, with De Niro and Scorsese having both earned Oscars for their work on 1990's Goodfellas for example.
"he didn't want to do it"
However according to Scorsese, Di Caprio and De Niro could have worked together sooner, if the latter had accepted the director's offers of roles in 'Gangs of New York' and 'The Departed'.
"We talked to Bob [De Niro] about it, but he didn't want to do it", Scorsese told Deadline.
"I didn't work with Bob for 10 years until we did Goodfellas; we went off in different directions. Then we made another two, three films", he continued.
"And then, for another 19 years, we didn't. In the meantime, there were two with Daniel Day-Lewis, and for years I wanted to work with Jack Nicholson, if work is the word". 
"So with Bob, after Casino, we stopped for a while and I did Kundun, and Bringing Out The Dead. And then Gangs Of New York. We always checked in, on that and everything else. He wanted me to do Analyze This, and I said, 'We already did it. It was Goodfellas". 
"other projects"
Martin Scorsese did add that he spoke to De Niro about "other projects", including 'The Irishman'.
He said, "I talked to him about other projects, and at one point he said, 'You know the kind of stuff I like to do with you.' And I said, 'OK'. That became The Irishman, and it took nine years. "We were always looking. 'What about The Departed?' 'Nah, I don't wanna do that.' 'OK". 
Scorsese was also asked if Robert De Niro had turned down the chance to feature in 'Gangs of New York'.
"That was just a check-in. Literally, he said, 'What are you doing?' 'I'm doing this. You interested?' 'Nah.' 'OK'", the director explained. We always talked about that kind of thing, because he is the only one around who knows where I came from and who I am, from that period of time when we were 15 or 16 years old". 
Killers Of The Flower Moon will premiere at the Cannes Film Festival on May 20.
Based on David Grann's non-fictional book about a series of murders which took place in Oklahoma in the 1920s, the film will also star John Lithgow, Lily Gladstone, Brendan Fraser, and Jessie Plemons, alongside Leonard Di Caprio and Robert De Niro.
Last week, Robert De Niro also welcomed the arrival of his seventh child. Find out more on this here.