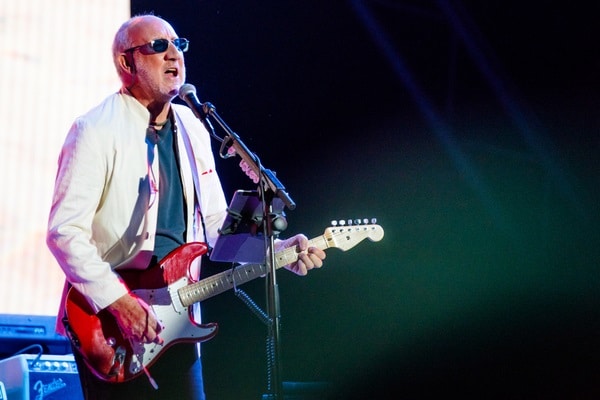 Pete Townshend has claimed his bandmate Roger Daltrey is not overtly keen on making a new album with The Who.
Despite the success and rave reviews that the band's Who album from 2019 recieved, Townshend has claimed that Daltrey is ambivalent over recording a new album.
"I think there is a question about whether an artist like me, who spent their whole life in a home studio since I was 17, is it not better for me to work with new artists rather than sit with someone like Roger that isn't really liking the record I'm making anyway?", he said.
"last Who album cost me money" – Daltrey 
These comments from Townshend would appear to tie in with what we have been hearing out of Daltrey, with the singer stating last year that he was unsure if The Who would record a new album.
Daltrey claimed that due to the growing prevalence of streaming services such as Spotify, making new albums actually costs the artists money.
"The last Who album cost me money to make", he said.
He continued,  I don't know if I'm gonna carry on for that very long, because at the moment, you know, we're all out of work. I've got savings, but they won't last forever. We're much better off than most, but it won't go on forever and I can't go on paying to make music. That's a fool's game, you know?".  More on this here.
Townshend & A Potential Solo Album
A new Who album might not be on the cards, however it would appear that Pete Townshend has been busy himself, working on a solo record.
Sharing a photo via his Twitter account, Townshend added, "To say the last couple of days recording has been beyond magical would be an understatement". 
This would be the first solo material released by Townshend in seven years. More on that Nova report here.
On top of this, former Who bandmate of Daltrey and Townshend, Keith Moon is to have a biopic created in his honour as a tribute to the late drummer.