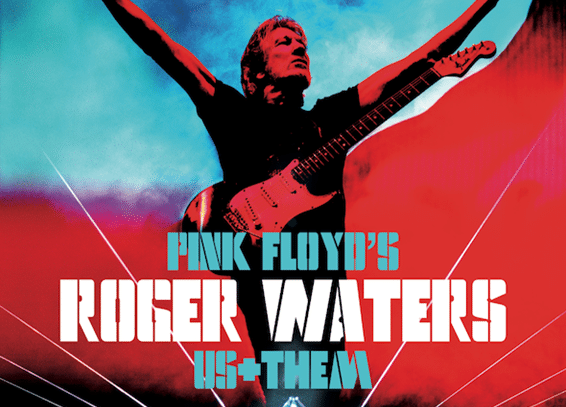 Roger Waters will return to Europe in 2018 with a pioneering new tour, Us + Them, featuring classic Pink Floyd, some new songs and solo work. The European Tour will include a date at Dublin's 3Arena on 26 June. Tickets go on sale Thursday 12 October at 9am from all usual outlets.
Roger Waters – Us + Them will showcase highlights from Waters' groundbreaking body of work, with songs from Pink Floyd's greatest albums (Wish You Were Here, The Wall, Animals, Dark Side of The Moon), along with songs from his critically acclaimed new album "Is This the Life We Really Want?,".
The tour title is derived from the 1974 track "Us And Them," from the multi-million selling Pink Floyd albumThe Dark Side of the Moon.
"We are going to take a new show on the road," said Roger Waters. "It'll be a mixture of stuff from my long career, stuff from my years with Pink Floyd, some new things. Probably 80% of it will be old material and 20% will be new, but it will be all connected by a general theme. It will be a cool show, I promise you. It'll be spectacular like all my shows have been."
Roger Waters' legendary live performances are renowned as immersive sensory experiences featuring high class, state-of-the-art audio visual production and breathtaking quad sound. This new tour promises to be no exception, following months of meticulous planning and visionary craft, it will inspire crowds with its powerful delivery to take the audience on a musical journey.
Roger Waters – Us + Them marks the artist's first European tour since The Wall Live (2010-2013), his sold-out world tour which was seen by more than 4 million fans globally at 219 shows and remains the highest grossing tour by any solo artist in history.
Tickets for ROGER WATERS live in Dublin go on sale Thursday 12 October at 9.00am from all Ticketmaster Outlets Nationwide
24hr Credit Card Bookings:- 0818 719300 (ROI) or 0844 277 4455 (NI)
Book on line www.ticketmaster.ie
For more concert information check www.aikenpromotions.com