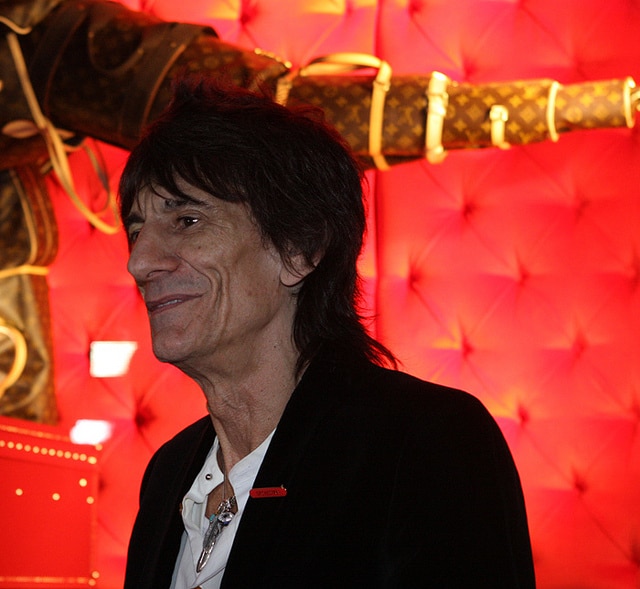 The Rolling Stones' guitar legend Ronnie Wood, has opened up about his cancer scare. He has revealed that he refused to undergo chemotherapy because he did not want to lose his hair.
In an interview with the Mail on Sunday's Event magazine, the rocker said that chemotherapy was discussed as an option of treatment but that he decided against it after undergoing surgery. The singer had a growth in part of his lung removed during the five-hour operation.
Wood also revealed that he prepared to "say goodbye" to his family after the diagnosis. "There was a week when everything hung in the balance and it could have been curtains – time to say goodbye," he told the magazine. "You never know what is going to happen."
He revealed that he'd been surprised that he hadn't fallen ill sooner after his life of hedonism. "I had this thought at the back of my mind after I gave up smoking a year ago: 'How can I have got through 50 years of chain-smoking – and all the rest of my bad habits – without something going on in there?'" the guitarist said.
"So I went along to see our good old doctor, Richard Dawood, because we [Mick Jagger, Keith Richards and Charlie Watts] all have to be checked before we go on tour, and he asked me if I wanted him to go deeper and check my heart, lungs and blood. I said, 'Go for it.'"
The rocker told the magazine that he's feeling healthy now, and will be attending regular check-ups with his doctor. He gave up cigarrettes before his twins were born and after being in rehab eight times, he is now sober.
Wood says that band-mate Keith Richards wasn't a fan of him giving up smoking, saying that: "He was more bothered I'd quit the fags… I took Champix [a nicotine inhibitor] for three weeks. That stuff is heavy duty. Makes me sick even to think of it now. I just stopped wanting the ciggies."
He is expected to join the rest of the band on their 'No Filter' European dates in September. Keep an eye on Radio Nova to see when tickets are set to be on sale!
Photo Credit: Eva Rinaldi
*Written by Hannah Murphy