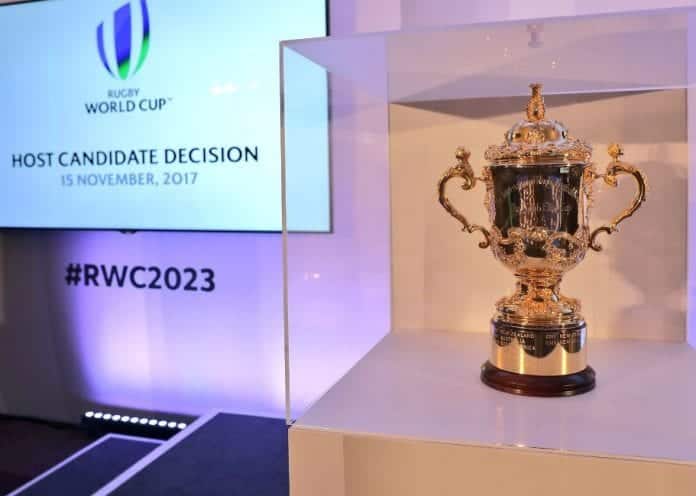 The Irish delegation have reacted to the news of Ireland's loss in their bid to host the Rugby World Cup 2023.
Figureheads throughout Ireland have expressed their disappointed they failed to compete as strong contenders as France took the spoils on the day.
The World Rugby Council today went to ballot, with the second round vote coming between France and South Africa.
Taoiseach, Leo Varadker had this to say: "I am of course deeply disappointed by this result but I wish France the very best in their preparations for Rugby World Cup 2023. World Rugby had a choice of three excellent contenders."
"As someone who has been involved in the bid from the beginning, I had hoped that Ireland would be selected. […] I have no regrets about bidding for the tournament and I want to thank everyone who was involved in it."
Chairman of the 2023 bid board, Dick Spring, shared: "Ireland's bid is one of which all involved can be extremely proud. […] It has been richly rewarding to witness, and be inspired by, the fulsome co-operation between the many individuals and groups, North and South, who have given so freely to our common quest."
Disappointed to hear the news today that we've lost out on the Rugby World Cup bid but wishing France the best of luck with the tournament. #RWC2023 pic.twitter.com/oGOL6m7J2b

— Leo Varadkar (@LeoVaradkar) November 15, 2017
Meanwhile, Minister for Transport, Tourism and Sport, Shane Ross congratulated France on their win: "I know that the country would like to join me today in congratulating France on winning the bid to host the Rugby World Cup in 2023."
"Though we were not successful this time, it is important to highlight the fact that our bid was acknowledged by the assessors to be world class and that we would be excellent hosts."
Do you think we should enter the race sometime in the future?
Feature Image: Irish Rugby