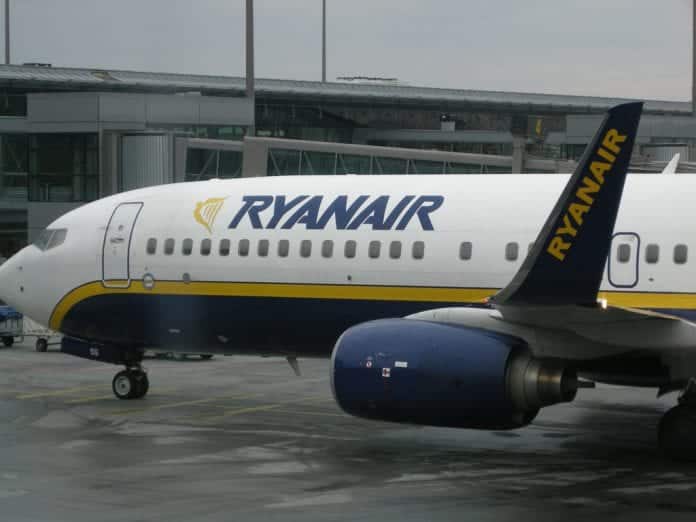 The New York Times reports that Ryanair is to refer the mooted €210m deal to buy large parts of the insolvent Air Berlin by it's German compatriot Lufthansa to the European Union competition authorities.
"We will be referring the matter to the EU competition authority in due course," a spokesman said in an emailed statement to the American title.
The newspaper title further pointed out that such a process was previously described as "a stitch-up". Meanwhile elsewhere today Ryanair has announced the recruitment of forty-five new pilots.
The beleaguered airline has been moving to shore up it's ranks in the midst of a massive shortage of staff over a rostering cock up that has seen thousands of flights shelved.
Ryanair's Chief Pilot, Ray Conway, unveiled the new recruits, presenting them with their wings in Dublin at Ryanair HQ on Thursday October 12th.
This latest batch of recruits brings the total number of new pilots who have joined to over 860, since 1st Jan this year.
Chief Pilot, Ray Conway expressed great satisfaction
 "Ryanair continues to hire and train the best pilots on a weekly basis, as we expand our fleet and our world class team of pilots. The ladies and gentlemen that fly for Ryanair are the best in the business and it's no surprise that we continue to attract hundreds of pilot applicants from other airlines, who join Ryanair for our industry leading pay, excellent working conditions, unrivalled career progression and brand new aircraft.

 I am pleased to welcome 45 new pilots to Ryanair today, bringing to 255 the number joining in the past three months alone, with 867 hired this year. I look forward to welcoming many more as we grow our route network, fleet and passengers numbers over the coming months and years."
It comes not long after Ryanair's chief executive Michael O'Leary, wrote a letter to pilots promising them the airline would outmaneuver fellow aviation rivals in pay rates and improved job security.
However many have sought to join other airline unions in recent weeks, while some were instrumental in the new interim European Employee Representative Council.
Last week, the airline announced that Michael Hickey, its chief operating officer who was in charge of rostering, would be leaving at the end of the month after three decades of service.
Also today, a Ryanair flight returned to Malta after a technical issue forced it to turn back while on its way to Bristol.
The aircraft landed safely at 9.14am. The aircraft circled around Gozo at a height of 6,000 feet a number of times to waste its fuel supply before landing at Malta International Airport in a statement by Air Traffic Services.
Photo Credit : Aurelijus Valeiša