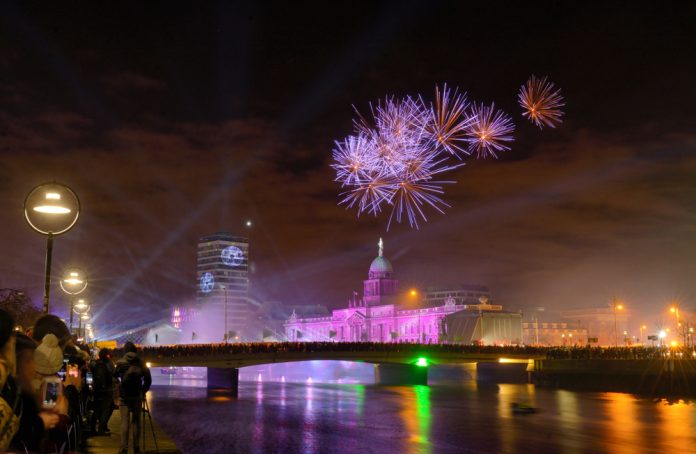 Dublin's New Year celebrations have been cancelled this year due to Covid 19.
In a statement Failte Ireland said that the decision was made in conjunction with Dublin City Council.
"In line with the Government's current Resilience and Recovery 2020-2021 Plan, Failte Ireland, in conjunction with Dublin City Council and their event partners, has taken the decision to cancel the New Year's Festival (NYF) in Dublin."
"Last year approximately 110,000 people took part in the festival across three days. The Fireworks display in particular is a popular element of the festival attracting up to 80,000 attendees."
"Given these numbers it is clear that the event would not fall within current Government and public health guidance and it would not be appropriate to encourage people to congregate in these numbers," the statement read.
Pic: mady70