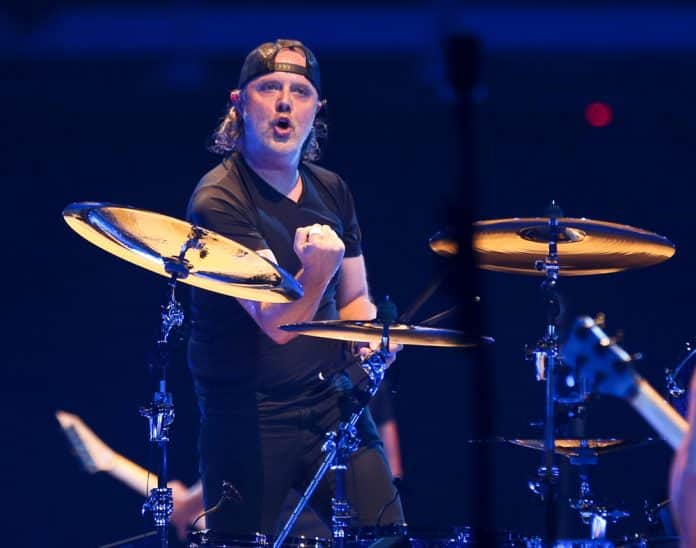 Metallica drummer Lars Ulrich has revealed the one Metallica song he never wants to hear again.
In an interview with Vulture he said: "There's a song called 'Eye of the Beholder' on the Justice album."
"Wherever I hear that song, it sounds kind of like — I guess we don't want to be super-disrespectful to it — but it sounds really forced. It sounds like you put a square peg in a round hole. It sounds like it's got two different tempos."
"There's kind of a 4/4 feel in the intro and on the verses, and then I think the choruses are more like in a waltz tempo. It literally sounds like two different worlds rubbing up against each other. It sounds very awkward to me. I'm not a huge fan of that song."
The drummer continued: "I guess the asterisk is that, to me, we did the best we could each moment. So of course, sometimes you sit down and go 'Huh?' or 'That could have been better' or 'That was a little awkward' or 'That feels a little silly or easy' or 'That feels over-thought-out' or whatever."
"It goes back to that whole thing about the past is the past, and I don't spend a long time back there. And there's not really much I can do about it and honestly, I don't listen to them."
Earlier this Summer Lars Ulrich gave a nurse and Metallica superfan the surprise of a lifetime an on episode of Jimmy Kimmel Live!
Ulrich joined Jimmy Kimmel in surprising the healthcare worker as part of the "Health Care Hero" challenge.
Kimmel had Lars Ulrich surprised her with VIP tickets to a Metallica concert and their new album signed by everyone in the band.
You can watch the video by clicking here.