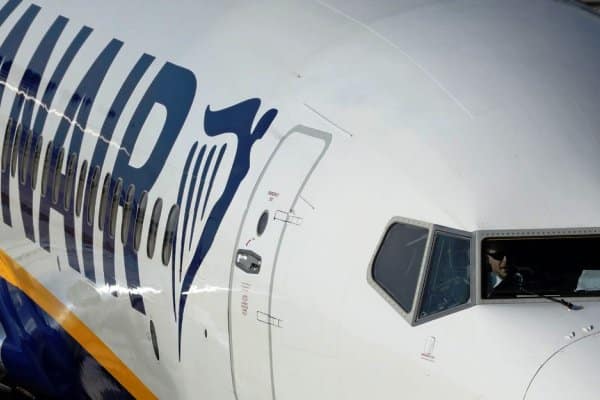 A fifth strike by Irish based Ryanair pilots will take place on the 10th of August in an escalation of the ongoing dispute across Europe. The industrial action over working conditions will coincide with strikes in Belgium and Sweden on the same date.
German and Dutch pilots are also threatening to walk off the job Irish based pilots are already striking tomorrow and Ryanair had invited the FORSA union to talks next week to try to resolve the row.
FORSA Spokesman Niall Shanahan says Ryanair's threat to sack 300 staff hasn't gone down well. Fórsa issued the following statement this afternoon:
"Fórsa has today (Thursday) given notice that directly-employed Irish-based Ryanair pilots will stage a further one-day strike commencing at 1am on Friday 10th August.
In the 19 days since the first one-day strike took place, company management has agreed to just two hours of talks, despite Fórsa's repeated assurance that it is available for discussions at any time. The union has today told Ryanair that it remains available for talks.
The airline's escalation of the dispute last Wednesday (25th July) – when it threatened to sack 100 pilots and 200 cabin crew, or transfer them to Poland – led to a predictable hardening of resolve among its staff.
Company management met the union the day before the first one-day strike (on 11th July), and two days before the second one-day strike (on 18thJuly). It then changed its position and said it would not negotiate while strike action was planned.
By 11th August (the day after the fifth one-day strike, for which notice was given today) three weeks will have passed since the last meeting between the parties.
There cannot be a resolution to this dispute if management persists with its precondition to talks, which is virtually unprecedented in similar situations across Irish industrial relations.
On a number of occasions in recent weeks and months, there have been suggestions that third-party facilitation could assist in reaching consensus on issues of disagreement. Fórsa has today repeated to the company that it is willing to explore this option.