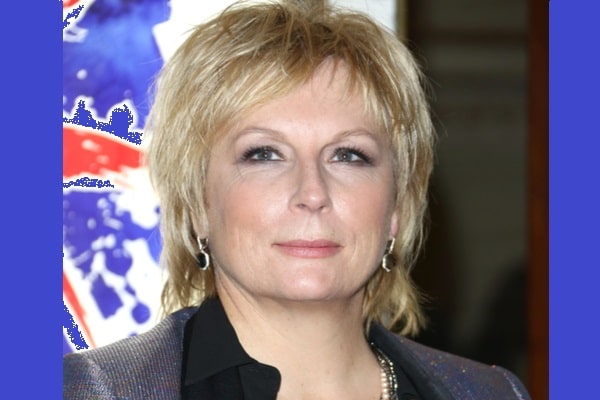 Classic, hit comedy, Absolutely Fabulous would not stand a chance in being made these days "because everything is sensitive". One half of the show's stars, Jennifer Saunders told The Sun that today's world has "changed comedy like what we used to make".
62-year-old Saunders not only starred, but also co-wrote for the hit '90s sitcom, playing the heavy drinking, weight loss-obsessed PR agent Eddy Monsoon. Her opposite number, Joanna Lumley played her even more heavily drinking and drug abusing best friend Patsy Stone.
The show, which ran from '92 until '96 and again between 2001 and 2004, is still considered one of Britain's greatest ever TV shows. However, Saunders does not think it could be made in the present day.
"I think we would probably talk ourselves out of most of it now," said Saunders. "It would be like, 'We won't have a good answer so, let's not do that'. I think people do talk themselves out of stuff now because everything is sensitive.
"What p****s me off? Quite a lot of stuff actually," Saunders grumbled. "I get p****d off by people and gentle criticism all the time. This is a modern thing, isn't it? If someone says something it always has to be, 'Oh, but sorry, you can't say that'. I say, 'Oh f*** off'. It's not a crime to have an opinion or say something. It is always petty and small-mindedness that p*** me off – bigotry and small-mindedness."
Absolutely Fabulous was a comedy favourite to many people, and still loved to this day, as Saunders and Lumley were the classic comedy duo. The show was so popular, the re-ran the show for a further three years. A series of specials were filmed to mark the show's 20th anniversary, before Absolutely Fabulous: The Movie released in 2016.
Celebrity opinionist, and frequent critic of 'woke culture', Piers Morgan is among those praising the comments of Saunders. The opinionated star took to Twitter to say; "Of course it wouldn't. No fun or 'inappropriate' humour is allowed in the drab, dreary fascist world of wokedom'."
Several big-name shows have felt the wrath of cancel culture, in recent times, with some receiving warnings before each episode. However, some were not as lucky as some classic British comedies have been either completely cancelled, or just certain episodes wiped off streaming services. Fawlty Towers is one such British comedy which felt the wrath, as classic episode, Don't Mention The War is no more.