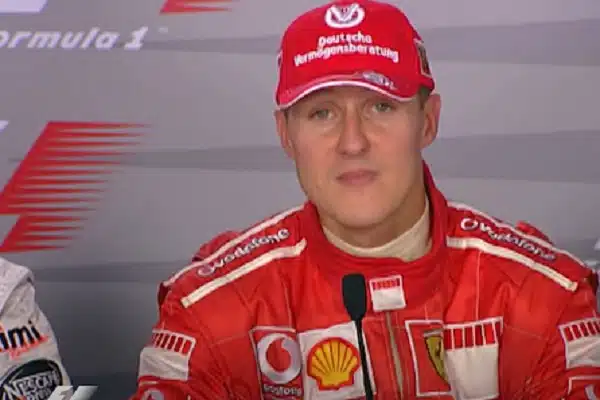 Would you like to listen to the article instead of reading it?
A German magazine is set to face the full legal wrath of the family of F1 legend Michael Schumacher.
The magazine Die Aktuelle, published an"interview" with Schumacher using artificial intelligence.
The former F1 star has not been seen in the public eye, following that horrific skiing accident that he suffered a decade ago.
"Michael Schumacher, the first interview"
The latest edition of the publication featured a front cover with a picture of Schumacher, along with the headline "Michael Schumacher, The First Interview".
Along with susposed quotes which were produced by this Artificial Intelligence, the strapline underneath read, "it sounded deceptively real".
Following this, a spokesperson for the Schumacher family has stated that they plan to take legal action against this magazine over this AI interview.
Michael Schumacher was left in a coma, after hitting the side of his head against a rock while out skiing with his family in December 2013.
The former sportsman was left with blood clots to his brain, and has been receiving round the clock care at his home since September 2014.
Few details have been shared about Schumacher's health, with only close friends allowed to visit him. Family members have also worked extensively to maintain his privacy.
During a Netflix documentary released in 2021, Corinne Schumacher, Michael's wife had this to say.
"We live together at home". Adding" We do therapy. We do everything we can to make Michael better and to make sure he's comfortable, and to simply make him feel our family, our bond", she explained.
"We're trying to carry on as a family, the way Michael liked it and still does. And we are getting on with our lives", she also added.
"'Private is private', as he always said. It's very important to me that he can continue to enjoy his private life as much as possible. Michael always protected us, and now we are protecting Michael". 
Michael Schumacher won seven world titles as an F1 driver. He retired from the sport in 2012. More on this here.