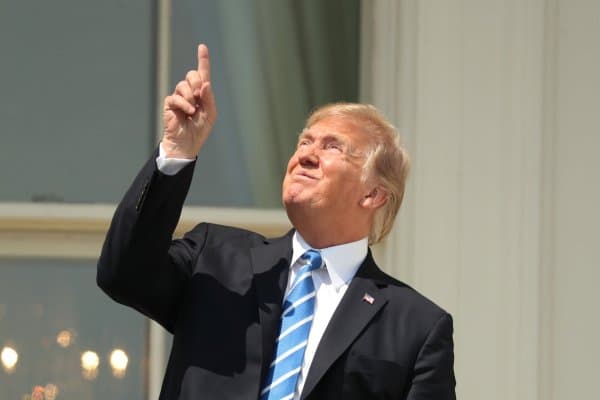 Donald Trump's historic second impeachment trial is underway in the US Senate this evening.
The former president's charged with inciting last month's deadly storming of the Capitol building.
Members will first debate whether it's legal to try him after he's left office.
Chuck Schumer – who leads the Democrats in the Senate – is promising there'll be new evidence against Mr Trump.
"The evidence will be powerful. The evidence, some of it, will be new," Schumer said, urging senators to "approach the trial with the gravity it deserves".
The Senate will hear arguments from the impeachment managers and the former president's defense team over the next several days.
The impeachment managers filed their final pre-trial brief, dismissing arguments from Trump's legal team.
"President Trump's pre-trial brief confirms that he has no good defense of his incitement of an insurrection against the Nation he swore an oath to protect," the managers wrote in the brief.
"President Trump's conduct on January 6 was the paradigm of an impeachable offense."
Lead impeachment manager Jamie Raskin has kicked off today's debate, saying his team's case will be based on the facts of the January 6 insurrection.
"You will not be hearing extended lectures from me, because our case is based on cold hard facts," Raskin, a Democratic congressman from Maryland, told senators.
Raskin warned that the insurrection could provide a preview of America's future if Donald Trump is not held accountable by the Senate.
Raskin then played a video showing some of the violence and destruction that occurred at the Capitol last month. The video included clips of insurrectionists breaking through Capitol barricades, as well as quotes from Trump's speech that day.
"And if you don't fight like hell, you're not going to have a country anymore," Trump said shortly before the Capitol was stormed.