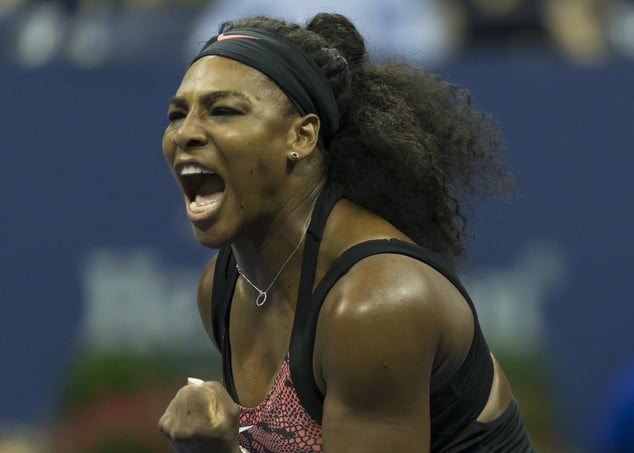 Serena Williams has exited Tennis.
The multi-Grand Slam winner bowed out of the third round of the US Open tournament on Friday night after losing in three sets to Ajla Tomljanovic.
It was a tough battle for them both, with Williams ultimately succumbing to a 7-5 6-7 (4) 6-1 loss.
The former long-time world number one saved five match points in what proved to be the final game but was powerless to stop a sixth.
After winning her last few matches, there had been hope among fans that she could run away with it and the US Open could be her ultimate swan song.
As she waved goodbye, Tina Turner's pop classic 'Simply The Best' boomed out over the sound system.
Celebrities and Sports stars have been coming out praising and celebrating the Tennis great.
Michelle Obama praised Serena Williams as "one of the greatest athletes of all time".
The former first lady led tributes to her friend and her "amazing career," saying she would go on to "transform lives" with her talents.
Oprah Winfrey, Elizabeth Banks, and Jennifer Hudson extolled the athlete. Tiger Woods also hailed Williams as a "legend forever".
After the match, Williams took the mike and addressing the crowd through tears, Williams said: "Thank you so much, you guys were amazing. I tried. Thank you daddy, I know you're watching. Thanks mom.
Williams continued to credit her elder sister Venus as an inspiration for her instrumental role in the 23-time Grand Slam singles champion's career.
"I just thank everyone that's here, that's been on my side for so many years, literally decades, But it all started with my parents and they deserve everything so I'm really grateful for them. And I wouldn't be Serena if there wasn't Venus, so thank you Venus. It's been a fun ride."
Tomljanovic, who moves into the fourth round and plays Russia's Liudmila Samsonova, stepped to the side and applauded her opponent.