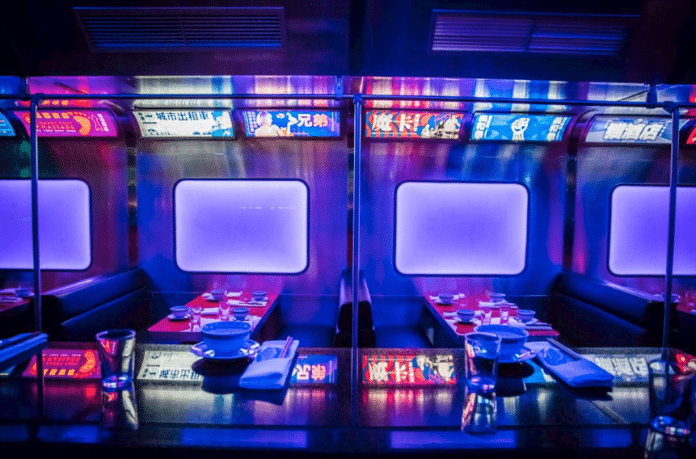 January is almost over. Got nothing to do for the last weekend of it? We've got you covered. Here's the top 7 things to do this weekend in Dublin!
1.Nialler9 Vinyl DJ Set at Hang Dai is on tonight & tomorrow. Cocktails, dancing and all the best tunes from Ireland's best selectors on a handcrafted analog sound system every Friday and Saturday from 10:30 till late, AND it's free in. Hang Dai Chinese in on 20 Lower Camden Street. Really worth checking out!
It's the fourth week of January, you've had enough of this dry business.
Friday night in @HangDaiChinese if you want to hear some pretty cool tunes on analogue equipment and drink some pretty swate drinks to boot. TO BOOT. https://t.co/dpX507pmPN pic.twitter.com/KqjgvvnNUM

— Nialler9 (@Nialler9) January 23, 2018
2. Spamalot continues in The Bord Gais Energy Theatre. 'Lovingly ripped off from the hugely successful 1975 film Monty Python and the Holy Grail, this spammier than ever production is a riotous comedy.' Doors: 5pm. Tickets: €26/ €51.
3. Tradfest
Tradfest started on Thursday and will continue until Sunday. Tradfest will see lots of bands performing around the city to celebrate our native music! Check out tradfest.ie for the full lineup!
4. Keith Barry at The Olympia
Keith Barry comes back to The Olympia tonight with his Magic MadHouse. Keith says "My new show MAGIC MADHOUSE will be choc-a-block with visual comedy magic, mind-reading and a death defying escape to end every performance".
#Magic, #Madness, #Injuries, #Mysticism and #escapology are all part of the #MagicMadhouse coming to @olympiatheatre this weekend Jan 26/27 and Feb 2/3. Time to wreak havoc. Details on @mcd_productions and @TicketmasterIre pic.twitter.com/5RTFnpP50s

— Keith Barry (@KeithpBarry) January 22, 2018
5. 'What We Did In The Shadows' Photography Exhibition at The Bernard Shaw. 
This brilliant exhibition started on Thursday and will be in residence until February 21st 2018. There'll be many striking images to be seen of several acts including Nick Cave, U2, Grace Jones, The Darkness, Goldfrapp, The National, The Villagers, AllTvvins, Sinead O'Connor and London Grammar to name just a few. Free admission.
6. The Comedy Crunch
The Comedy Crunch with Edwin Sammon is on on Sunday night. StandUp Comedy Downstairs Bar THE STAGS HEAD Doors 8:15pm, show starts at 9pm FREE ENTRY & FREE ICE-CREAM!!
7. The Neil Young Weekender @ The Purty Kitchen 
This weekend hosts two very special events in honor of the legendary performer Neil Young. The rock and roll hall of famer's greatest works will be performed live in concert. Doors: 9.30pm. Tickets: €14