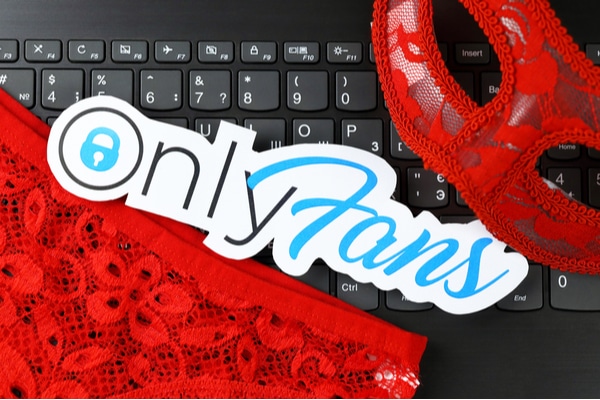 Glamour model, Lucene Duarte has been signed up to OnlyFans by her teen son, in a bid to generate cash. Teenager, Leonardo Hathaway, 19, signed his mother up for the website, in the hope to earn himself a little extra pocket money.
As the world closed down to wait for the pandemic to pass, Lucene has found it hard to find work. The former Miss BumBum World contest winner has also starred in a photoshoot for Playboy Portugal, Australia's FHM, and recently starred in the issue of Harper's Bazaar, Vietnam.
For most teens, the thought of their mum posing nude is enough to make their skin crawl, but that is not the case for Leonardo Hathaway. Leonardo, who is based in London, is fully supportive of his mam's glamour modelling career and has even posed nude for several men's magazines, himself.
"We have an incredible relationship between mother and child, I have to support her choices, just as she supports mine", says Leonardo. "When asked if I support her, I always ask back: 'Why shouldn't I?'"
In order to help with expenses and pocket money, Leo opened up the OnlyFans account for his mam. The teen opened an account on the adult subscription site on behalf of his parent. People can subscribe to her account, paying a fee each month to access her most explicit content. In doing so, the Playboy star will be able to put sexy content behind a paywall and earn money from subscribers. The teenager, cheekily, hopes this will mean more pocket money and expenses for him!
Social media has been a revenue avenue for many years now, although the recent pandemic has escalated the number of people broadcasting themselves. From teens to fully grown adults, many have joined in recent months in order to gain access to some extra cash. Nathan Apodaca made a name for himself through his TikTok page because of the video he posted of him skating to Fleetwood Mac's hit Dreams while drinking a bottle of Ocean Spray cranberry juice. Nathan is selling his Fleetwood Mac skateboarding video as a Non-fungible token (NFT) and bidding will start at half a million dollars.