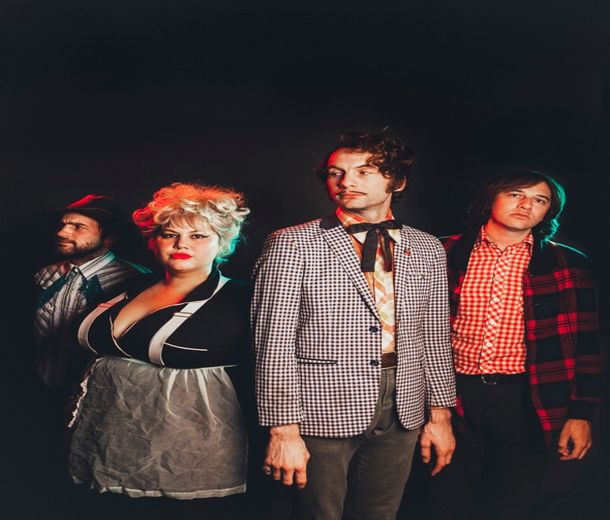 California's Shannon & the Clams are set to land on these shores in late August. That's in celebration of their fifth album, Onion, produced by Dan Auerbach from The Black Keys on the Easy Eye Sound label. The indie garage punk quartet will play Whelans on August 29th. Tickets cost €15 and go on sale this Friday 11th may at 10am.
Shannon and the Clams kind of formed by accident, just outside the invisible borders of Oakland's warehouse music scene, Shannon Shaw was studying illustration at the California college of the arts. During a bout of depression, Shannon took up a neglected bass guitar that had been a gift from an ex-boyfriend years earlier and played it for the first time, writing in a raw and untrained way. The urge to perform these songs soon took her to open mic nights around the San Fran's east bay area.
'It was the perfect outlet," Shannon says. 'I never thought I'd be someone who played music, but one day I picked up this bass and started writing songs. I became addicted to it. It became my focus.' Word got around that she was performing and art school colleagues convinced Shannon to throw a band together and play. It worked, and it pushed her to aim higher, but the band was only meant to be temporary.
Over the last decade, Shannon and her chief collaborator, guitarist Cody Blanchard, have released four albums of 60s-inspired pop on indie labels, toured tirelessly and have gradually solidified a line up of devoted bay area musicians, Nate Mahan on drums and Will Sprott on keyboards.
Shannon & the clams play Whelans, 29th august 2018 tickets cost €15.00 including booking fee and on sale this Friday at 10am