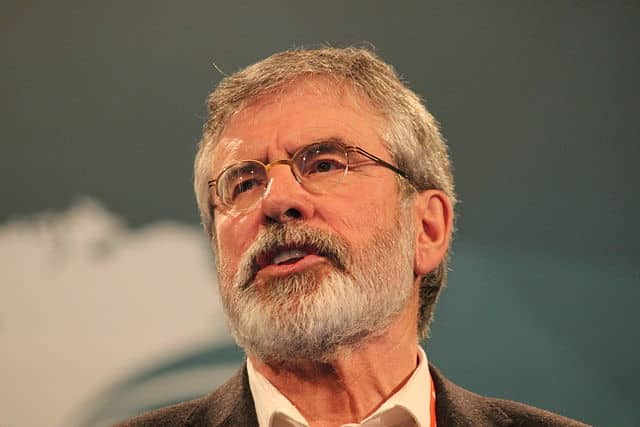 Sinn Féin President, Gerry Adams, last night announced his retirement plans at the party's Ard Fheis.
As Gerry Adams announced his retirement last night he said 'women need legal protection'.
Gerry Adams is set to step down as leader of Sinn Fein next year and will not seek re-election to the Dáil in the next general election.
Mr. Adams revealed the intended timeline during his address to party members at their Ard Fheis in the RDS yesterday evening. Earlier a motion was passed that would require an 'extraordinary Ard Fheis to be summoned no more than three months' after a vacancy for President arises.
Mary Lou McDonald is the favourite to succeed Mr. Adams when the time comes.
In his final Ard Fheis address as president, the outgoing party leader made it clear where they stand on the issue of abortion. Yesterday members passed a motion calling for the 8th Amendment to the Constitution to be repealed.
The motion, proposed by the party leadership, also calls for abortion where a woman's health or mental health is at risk. Deputy Adams received rapturous applause when he announced Sinn Fein's stance on the issue.