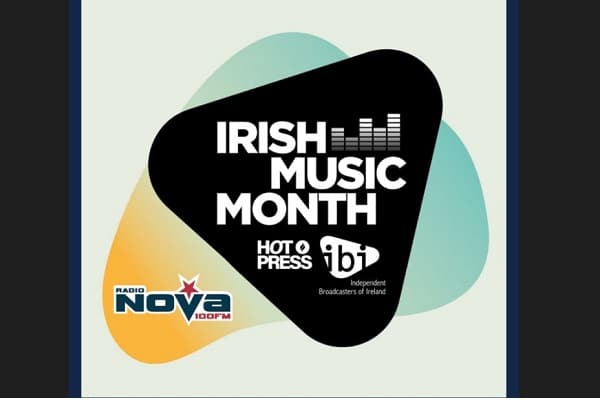 Would you like to listen to the article instead of reading it?
Following a major talent search, Hot Press and the Independant Broadcasters of Ireland have whitled it down to six national finalists for A New Local Hero, a event featuring some of Ireland's hottest young talents.
This search for talent also saw each of the 25 radio stations involved reach out for submissions.
One of the central features of Irish Music Month, A New Local Hero will take place at The Academy in Dublin on April 25, tickets for the event are on sale now.
The six finalists who have been chosen to perform at this final include Brad Heidi
(Galway Bay FM), Darian June (Red FM), Negro Impacto (LMFM), Temi (FM104), Paddy Keyes (Ocean FM) and Eva Campbell (SPIN 1038).
However as part of a new scheme this year, the remaining 19 artists will be given the chance to compete with the six finalists, in a bid to land the inaugral Wildcard Award, voted by the public.
The lucky winner will be awarded a €2,500 bursary. You can also cast your vote here.
"the cream of the new artists"
As mentioned A New Local Hero is one of the central features of Irish Music Month, which is in association with the Independent Broadcasters of Ireland and Hot Press.
A New Local Hero will see over Irish Artists receive over €100,000, with another Irish artist also having a chance to win the Wildcard Award and €2,500 bursary.
The winner of the €100,000 prize will see the lucky artist get the opportunity to record a single at the iconic Camden Recording Studios in Dublin. They will be able to release a single alongside Rubyworks, a renowned Irish independent record label.
"It has been really exciting, hearing the cream of the new artists who are coming through all over Ireland", Hot Press editor Niall Stokes said.
Stokes also added, "I know that the judges were faced with some now been shortlisted that these are very special acts with the potential to really flourish in the long run. There can be only one artist selected as A New Local Hero 2023, but it is very clear, from the music that we have been hearing, that we are on the right track here in Ireland at the moment, producing artists of real calibre across all genres. Long may it continue". 
Radio Nova is also among one of list of 25 radio stations participating in Irish Music Month, with singer/songwriter Ruth-Anne Cunnigham, Camden Recording Studios' Cian Boylan, Roger Quail of Rubyworks, singer Róisin O'Reilly, IMRO's Keith Johnson serving as judges alongside Lucy O'Toole of Hotpress.