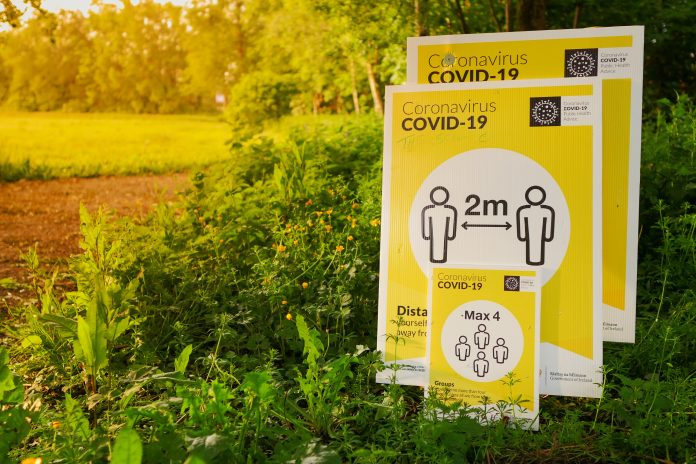 Hospitals around the country are seeing a slight reduction of Covid-19 cases. The latest figures show that there are 327 confirmed cases of Coronavirus in Irish hospitals.
The latest figures show that numbers have decreased by 14. Of these 327 cases, 38 remain in ICU. The ICU number has remained stable for several days.
Cavan General Hospital and Tallaght Hospital are the busiest in the country with 25 patients in each with Covid-19. Beaumont in Dublin has 24. According to the latest HSE figures, there are 38 free ICU beds for adults in hospitals around the country. The number of general beds available stands 292.
Ireland has seen a slight fall in numbers over the past few days. Out of the last four days, the country has only reported more than a thousand cases on one day. The positivity rate has also fallen to 5.7%.
Chief Medical Officer Dr. Tony Holohan has said it is too soon to say that Ireland has turned the corner, however, he did say that numbers were going in the way that the HSE and NPHET wanted.
Dr. Holohan also stated that the breakdown in the contact tracing system was not a factor for the lower number of cases, yet did admit that some contacts would not have been alerted because of the problems.
"If people who tested positive self-isolated and everyone else limited their contacts, the country could get back to low levels of cases quickly" said Holohan.
Minister for Health, Stephen Donnelly echoed these sentiments on twitter, stating it was "too early to say we've turned a corner" but there were "some positive indicators that give hope".
Too early to say we've turned a corner but some positive indicators that give hope🔵Cases per 100,000 over past 7 days suggest cases are falling in most counties🔵Positivity rate of tests has dropped to 5.7%🔵A lot more to do but our individual actions are having an effect.

— Stephen Donnelly (@DonnellyStephen) October 27, 2020
Yesterday, the Department of Health confirmed 720 new cases of coronavirus and five further Covid-related deaths.
This brings the total number of cases here to 58,767 and includes the denotification of 20 previously confirmed cases.
There has been a total of 1,890 Covid-19 related deaths in Ireland.
There are also plans being discussed to introduce Pre-Departure testing to let loved ones return to Ireland for Christmas, you can read Radio Nova's report on it here.
For the latest information on Coronavirus, click here.