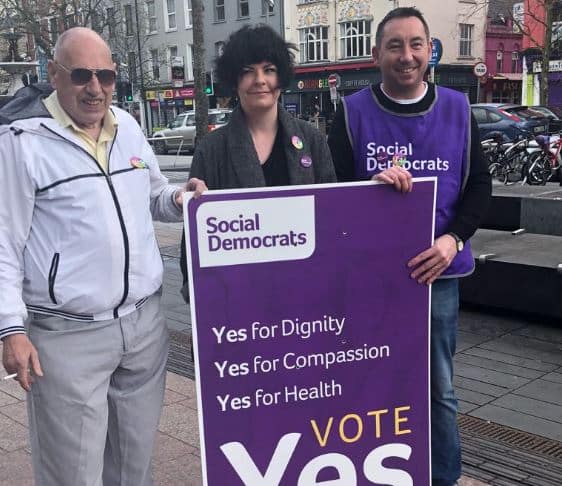 The Social Democrats say they're backing the campaign to repeal the 8th amendment as they believe it's a healthcare issue. The party launched their 'Yes for Repeal' campaign this morning in Dublin, Cork and Galway. Joint-leader of the Social Democrats, Catherine Murphy believes despite a large number of 'undecided' responses in the polls, the 8th will be repealed
Watch Soc Dems co-leaders @RoisinShortall and @CathMurphyTD discuss the #SocDemsforYes campaign launch and why it is so important why we #Repealthe8th pic.twitter.com/iBJmnnbf0t

— Social Democrats (@SocDems) April 22, 2018

A new opinion poll out today shows the 'Yes' side are still leading ahead of the referendum but the 'No' side have gained some ground. The Behaviour and Attitudes Survey for the Sunday Times surveyed 928 people between the 5th and 17th of April.
It shows support for repealing the 8th is down two points to 47 per cent, while opposition to the proposal is up two points to 29 per cent. The number of people who don't know which way they'll vote stands at 21 per cent.
Cork Northwest #socdems out launching #SocDemsforYes pic.twitter.com/3L0Q4y29Cn

— Kodzo Selormey (@kodzos) April 22, 2018

And finally, this weekend Radio Nova is making radio history. Nova is the first Irish radio station to team up with Shazam, the world's leading music discovery app and they're giving listeners a chance to win tickets to the Rolling Stones. Once Nova plays a Rolling Stones track across the weekend listeners are encouraged to 'Shazam' it and click to win tickets.