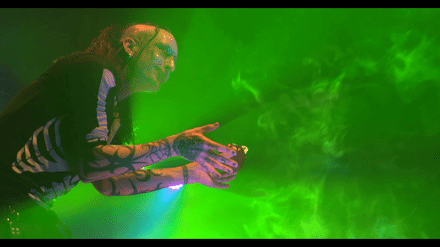 The shock illusionist, Dan Sperry, is set to bring a touch of magic to The Olympia Theatre on October 24th for the first time solo.
The Strange Magic Tour will see the 32-year-old social media star arrive in Dublin with his unique style of magic which is equally as unique as his bizarre appearances.
His shocking illusions and off-centre humour quickly propelled the shooting star of the international magic scene into one of the most sought after live performers of our time. His dramatic performances excite, shock and fascinate.
As the youngest magician ever he wowed viewers for three years, in the World's Greatest Magic Show, in Las Vegas.
His first big solo tour became one of the most spectacular illusion tours ever. Sperry toured through almost every major US City, achieving success after success. Now, after a successful first solo tour throughout Germany, performing twenty shows in April and May of 2018, Dan Sperry is taking his incredible show to Dublin.
His ingenious illusions fascinate and put audiences through an emotional rollercoaster. The distinct US-American with a bizarre appearance strips regular magic of their conventional elements: no cute rabbits in dusty top hats, no distracting showgirls, no cheap card tricks.
In an inimitably entertaining way the shock illusionist adopts way more drastic measures. Live on stage he presents ancient voodoo rituals, swallows razor blades, lets coins disappear in his eye socket or plays a nerve wrecking version of Russian roulette. His captivating performances cause astonishment and excitement.
The rock concert-esque show combines visionary illusions, wacky close-ups, eery special and superb light effects – go, you won't regret it.
Tickets from €34.50 including booking and restoration fees go on sale this Thursday, July 19th at 9am.