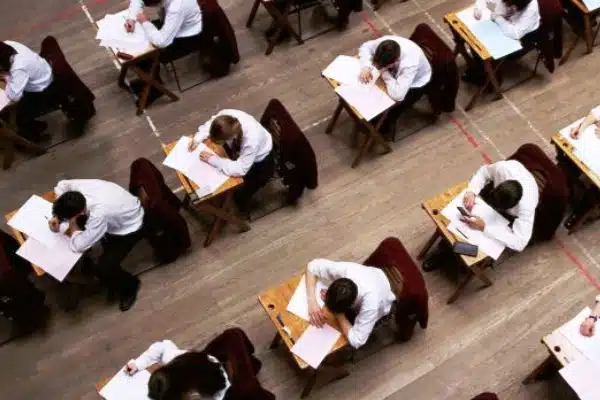 The government's scrapped plans to replace the Junior Cert with class-based tests in the autumn.
All 3rd year junior cycle students are to be awarded certifications for completion of junior cycle by Department of Education and Skills.
Earlier this month, the Department of Education planned for a school-based assessment for Junior Cycle students to take place in September.
However, it was met with widespread opposition from schools, with some saying they were not going to comply with it.
In a meeting with stakeholders today, that decision will be reversed and schools will be allowed to carry out assessments at the end of May.
–          All third year Junior Cycle students to be awarded certificates for the completion of Junior Cycle by the Department of Education and Skills
–          Schools given autonomy to assess students and all students to receive a report on achievement 
–          Adult learners to be given opportunity to take final Junior Cycle examinations in autumn
Minister McHugh attended the meeting of the advisory group and thanked the members for their work.
"In this difficult time for students I have listened to the very strongly-held and well-articulated views of students, parents and other stakeholders," Minister McHugh said.
"This decision has been made with the health and wellbeing of students, parents and teachers at the forefront of our thinking.
"It gives students and their families more clarity and certainty. It also gives schools freedom to decide how best to assess the progress of students following three years of hard work and learning."