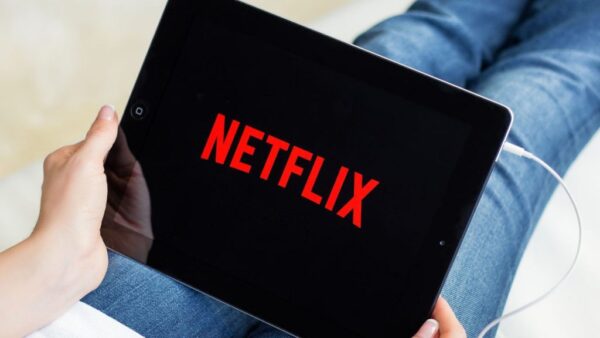 If you've checked out the weather forecast for the weekend, you'll know its not the best of line-ups so if you're planning on staying indoors for the next few days, don't fret.
We have you covered with all the latest drops to Netflix this weekend – check them out, get the popcorn and goodies – sit back and relax.
Lost In Space
Season One of Lost In Space, a Netflix original dramatic and modern twist on the classic 1960's science fiction series, except its set 30 years in the future. The Robinson family are the stars of the show however they find themselves slightly off course and need to forge new alliances.
Chef's Table: Pastry
This four-part series goes inside the lives and kitchens of the world's most renowned international pastry chefs. Each episode focuses on a single chef and takes a unique look at their life, talent, and passion, from their piece of culinary heaven.
Greg Davies: You Magnificent Beast
British comedian Greg Davies revisits terrifying dates, man-scaping disasters, his father's pranks and more in a savagely funny stand-up special.
Come Sunday 
From director Joshua Marston, Come Sunday stars Academy Award-nominee Chiwetel Ejiofor, Lakeith Stanfield, Jason Segel, Condola Rashad, and Martin Sheen. It's the moving story of Bishop Carlton Pearson's personal journey from leading a religious congregation to being labelled a heretic.
I Am Not An Easy Man
A shameless chauvinist gets a taste of his own medicine when he wakes up in a world dominated by women and locks horns with a powerful female author. He's spent his life ogling women. Now he's at their mercy. To survive in this strange new world where gender roles are reversed, he'll have to grow up fast.
Pickpockets
A trio of young, aspiring thieves learns what it takes to be successful pickpockets from a master in the arts of trickery and deception.
The Magic School Bus Rides Again: Season 2
The Magic School Bus pulls out all the stops, taking Ms. Frizzle and the class to the top of a noodle mountain — and the centre of the sun itself.
Monty Python
Monty Python fans will be delighted to hear that a number of their TV shows and films will be added to Netflix including Monty Python and the Holy Grail, Monty Python Best Bits (mostly): Season 1. Monty Python Conquers America, Monty Python Live (Mostly): One Down, Five to Go, Monty Python: The Meaning of Live, Monty Python's Almost the Truth and more…