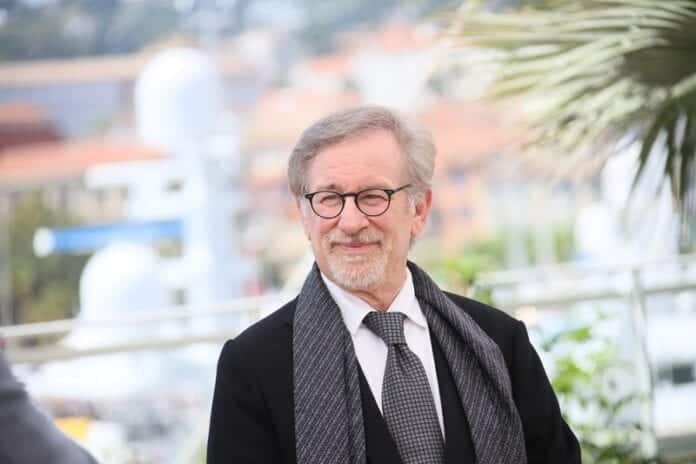 According to Deadline, Steven Spielberg is set to write and direct his own biopic.
The new film will be a personal one and is reportedly said to be loosely based on his childhood in Arizona.
Plot details for the untitled project are being kept secret but one aspect of the film is a split time period that will focus on the character, who is not being called Steven, according to sources, as a young child and also a teen living in Phoenix, Arizona.
Phoenix is where Spielberg lived in the late 1950s and early 60s. He has has spoken on many occasions about those years, in which he faced anti-Semitism while also making home movies and adventure movies using his father's 8mm camera that he entered into contests.
Reports suggest that Michelle Williams (Dawson's Creek, Brokeback Mountain and Manchester By The Sea) is in negotiations about portraying the role of Spielberg's mother, Leah Adler.
The new film will be the first time in 20 years that Spielberg has taken on scriptwriting duties for a movie.
Released in 2001, A.I. was the last time he worked on a script. Steven Spielberg will share the script writing duties with long time film partner, Tony Kushner.
As of yet, there is no title for the new film. The movie will start shooting this summer with an expectation that it will be released sometime in 2022.
The focus now will turn to the casting. The roles will include Spielberg at different ages of his childhood.
Throughout the years, Spielberg has talked about how growing up in Arizona was an inspiration for so many of his films from story themes to actual characters.
The only insight about his younger years was depicted in a 2017 HBO documentary entitled 'Spielberg'.
The Covid-19 pandemic delayed the release of Steven Spielberg's version of 'West Side Story'. It is due to be released at the end of the year, despite the director finishing work on the film last year.
In other movie news, Eric Idle has revealed the part Led Zeppelin played in financing the Monty Python films, you can read Radio Nova's report on it here.