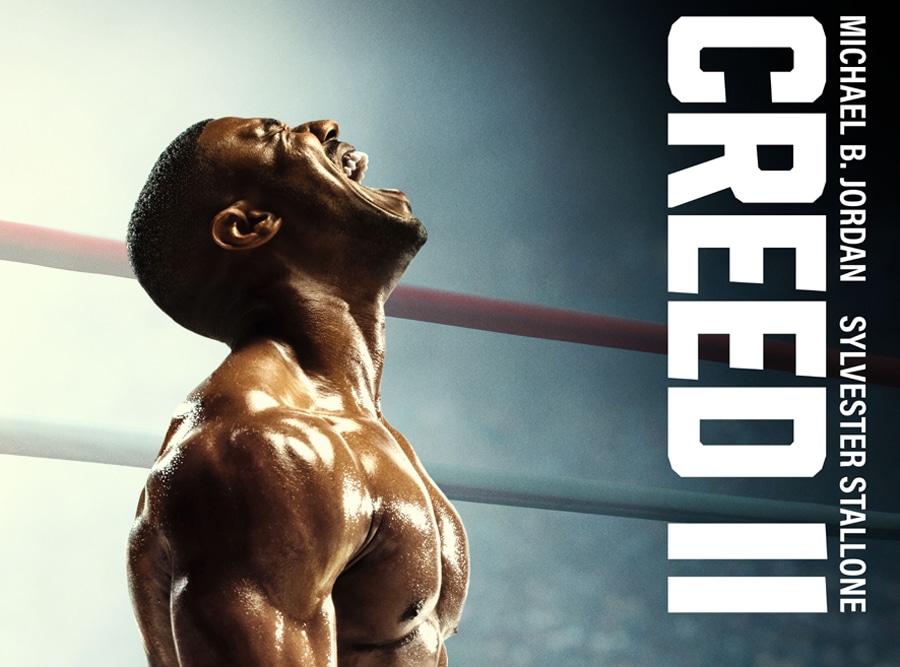 Reprising their roles of Adonis Creed and Rocky Balboa, Michael B. Jordan and Sylvester Stallone are back for Creed II – the continuation of the Rocky saga and sequel to the 2015 film that took in more than $170 million at the worldwide box office.
The story takes us back to 1985 and the Rocky IV story when Dolph Lundgren, as Russian boxer Ivan Drago, kills Creed's dad in a tragic match that stunned the world. Now against the wishes of trainer Rocky, Creed accepts a challenge fight from Drago's son.
https://www.facebook.com/radionova100/videos/207295926852009/
Creed II  does exactly what it says on the tin. Loads of fight scenes a thumping soundtrack and a surprisingly good backstory that takes us from first film in a direction that makes a load of sense.
A commendable chapter in the franchise that no doubt will go on Creed II  packs an emotional punch and gets ★★★
The film also stars Tessa Thompson as Bianca, Wood Harris as Tony "Little Duke" Burton, Russell Hornsby as Buddy Marcelle, with Phylicia Rashad as Mary Anne, and Dolph Lundgren as Ivan Drago.  Florian "Big Nasty" Munteanu portrays Viktor Drago.
Steven Caple Jr. directs from a screenplay by Juel Taylor and Sylvester Stallone; story by Sascha Penn and Cheo Hodari Coker. The film is produced by Irwin Winkler, Charles Winkler, William Chartoff, David Winkler, Kevin King-Templeton, and Sylvester Stallone.  Ryan Coogler, Michael B. Jordan and Guy Riedel are the executive producers.
Collaborating with Caple Jr. is a creative team led by director of photography Kramer Morgenthau, production designer Franco-Giacomocarbone; editors Dana E. Glauberman, Saira Haider and Paul Harb; composer Ludwig Göransson; music supervisors Fam Udeorji & Jen Malone; executive music producer Mike Will Made-It; costume designer Lizz Wolf, visual effects supervisor Crystal Dowd and co-producer Udi Nedivi.  Casting was by Mary Vernieu and Lindsay Graham. Filming took place primarily in Philadelphia with additional locations in New Mexico.
Creed, directed by Ryan Coogler, was released by Metro Goldwyn Mayer Pictures, Warner Bros. Pictures and New Line Cinema in November 2015 and went on to garner many honors for Stallone, including a Golden Globe Award for Best Performance by an Actor in a Supporting Role in a Motion Picture, and an Academy Award nomination for Best Performance by an Actor in a Supporting Role.