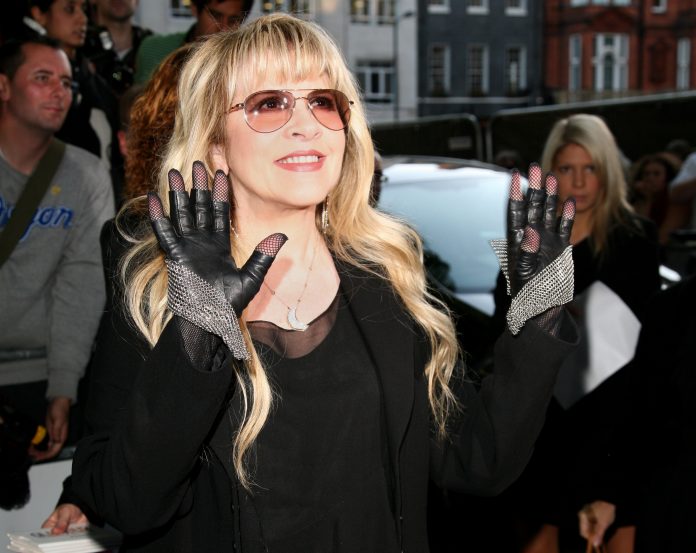 Stevie Nicks has released a new single entitled 'Show Them The Way'. This is Nicks' first solo song since 2014's LP '24 Karat Gold'.
The song features Dave Stewart of the Eurythmics on guitar and Dave Grohl on drums. As well as the full band version, a stripped back acoustic and piano only version of the song has also been released.
In the song, Nicks calls out to Martin Luther King Jr and John F Kennedy for guidance and help with dealing with the future. In an interview with Associated Press Nicks said she wrote the song after she had a dream in where she played a benefit concert in 2008 in the Hamptons.
Speaking about her dream, Nicks describes Martin Luther King Jr, John F Kennedy, John Lewis, John Lennon, and Bobby Kennedy all attending the benefit concert.
The important figures are mentioned in the lyrics – "I was ready for the Kennedys/ I don't know if it was 1960 or 1963"
"Everything was timeless, even me/ I wasn't old, I wasn't young, I was just part of their dream/ A shadow walked with me down the hall, it was Martin Luther King"
"And I said please God show them the way/ Please God on this day/ Spirits all give them the strength"
In an interview with Rolling Stone Magazine that is to be released at a further date, it is revealed that Nicks wrote the song in 2008. Nicks was in Illinois at the time, editing a concert film. Whenever she returned to the house she was staying at, she would flip through the TV channels. From this channel switching she discovered many historical documentaries about the important figures that inspired her to write the song.
"Then, what happened was, one night I went to bed and I had this dream. I dream a lot, but I almost never remember the dreams… This dream was so really real that there was a little bit of me, for a minute, when I sat up was like, 'Did that just really happen?"
It is still significant to this day, considering the social and political upheaval in America and around the world in 2020.
Talking about the song, Nicks says "This song really is a prayer. This song is a prayer for people to unite. A prayer for people to get together."
It has also been announced that Cameron Crowe, the director of Jerry Maguire, Vanilla Sky and Pearl Jam Twenty is to direct a music video for 'Show Them The Way'.
You can listen to both versions of the song below.
In other Stevie Nicks news, she has announced that a new concert film is to be released next month. A live album and concert film of her 24 Karat Gold tour from 2016 are to be released in both CD and vinyl formats.
The film will be available in selected cinemas and drive in theatres throughout North America. With cinemas closed in Ireland for the moment, a date for an Irish release has yet to be announced.