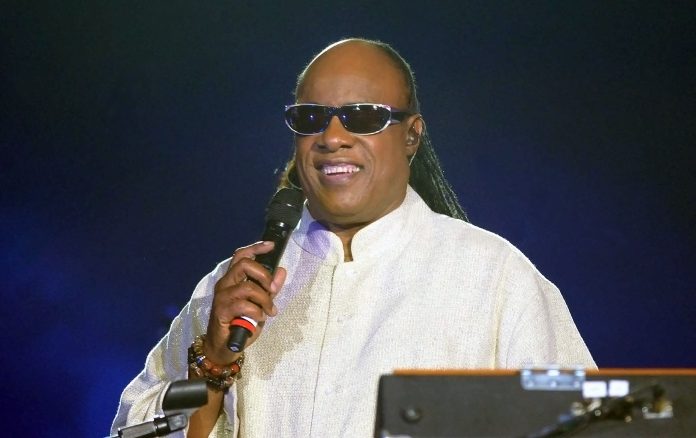 Stevie Wonder has released two new songs and has announced he is leaving Motown Records after 60 years with the label.
Wonder made the announcements in a virtual press conference he held on Tuesday 13th October. The singer, along with Republic Records are creating a new record label called So What The Fuss Records.
In 1961 at the early age of 11, Stevie Wonder was signed to Motown Records by Berry Gordy. Since then, Wonder has been nominated for 74 Grammys and won 25. He has released 23 studio albums in that time and has sold an estimated 100 million records. Wonder will remain with the Universal music group with his new label.
When speaking about the new record company, Wonder said "I had a great conversation with Monte Lipman, the (Republic) president, and I spoke with India.Arie, who had signed with Republic."
"Even though I have left Motown, I never leave Motown. That's Detroit. So I'm sure that we can figure out how we can do some things at Motown. Maybe I'll do my 'Gospel Inspired by Lula' with Motown. We'll work it out."
Gospel Inspired by Lula was a gospel project Wonder announced in 2013 that was named after his late mother.
Wonder also announced that he is consider releasing a new compilation EP with the two new songs he has just released. 'Where Is Our Love' featuring Gary Clarke Jr on guitar and 'Can't Put It In The Hands Of Fate' are two politically charged songs. Busta Rhymes, Rapsody, Cordae and Chika also feature on 'Can't Put It In The Hands Of Fate'.
Wonder described the process about writing 'Where Is Our Love' and said 'It is a song that really I started working on when I was 18, not even knowing what the song was going to be about, but I had the melody. Then this year came all the confusion and all the hate and all the east versus west, left versus right."
"It's just a heartbreak. And those who say 'This is what God has said… this is my religion,' it's just a lot of confusion… I'm watching all this and say, 'Hold up, how can you be talking about God and there be hate in your spirit?"
Of 'Can't Put It In The Hands Of Fate', Wonder added "I was thinking about where we are in the world. And I was thinking about how this is most crucial time. Not just Black people or people of colour but young people everywhere are going, 'This is not acceptable.' Change is right now. We can't put it in the hands of fate. Ain't nobody got time to wait."
You can listen to Wonder's new songs below.
These two new songs sees Wonder write politically motivated music again. In the 80s, Wonder wrote 'Happy Birthday' in dedication Martin Luther King Jr which helped make King's birthday a national holiday. His 1982 track entitled 'Front Line' was about the Vietnam war.
Wonder also announced that he will release a new album called 'Through The Eyes Of Wonder', however, no further details have been announced as of yet.