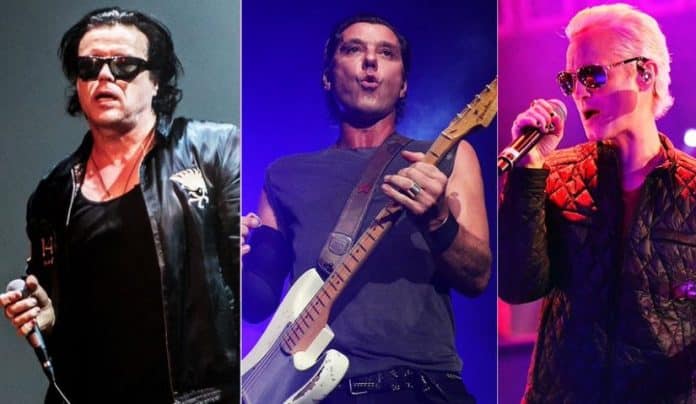 Stone Temple Pilots, The Cult and Bush have announced that they will be joining forces this summer to launch a package tour of North America called the Revolution 3 tour.
They will kick off the stint on July 18th in Nashville at the Municipal Auditorium and will be wrapping things up on September 2nd in Phoenix at the Ak-Chin Pavilion.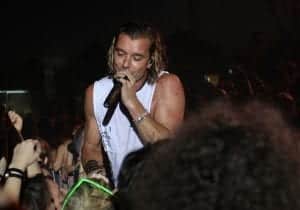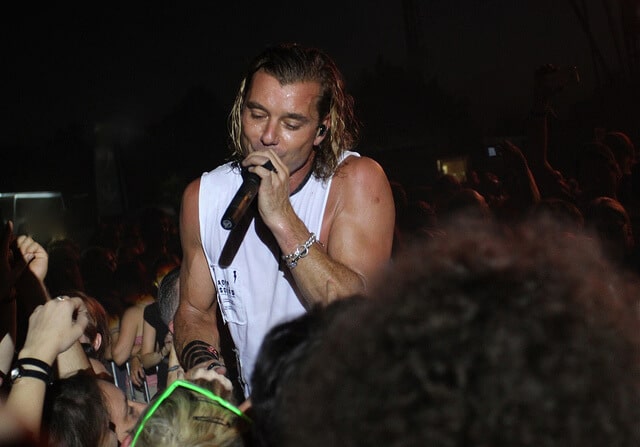 Stone Temple Pilots's Dean DeLeo said, 'It is with great honor and pleasure to know we will be spending our summer vacation on the road with the Gents from The Cult and Bush. Two great bands and more so, great friends. Also, to be there with you is even better. With love. See y'all soon.'
If you're an early riser or haven't gone to bed at 4am this morning you can watch the Official Revolution 3 Tour Launch Event streaming via Billboard. The three acts will take to the stage in Los Angeles. The streaming page is here.
Billy Duffy of The Cult said 'Over the years I have come to call the DeLeo brothers close friends. I appreciate their excellent musicianship and crazy sense of humor. 'I am looking forward to this amazing tour with STP and Bush knowing we will all be sharing the stage and enjoying a lot of laughs.'
Bush, Stone Temple Pilots and the Cult plot tri-headlining 'Revolution 3' tour starting this summer https://t.co/9LO2fe4HUC pic.twitter.com/ycbBgHxaAN

— Rolling Stone (@RollingStone) April 2, 2018