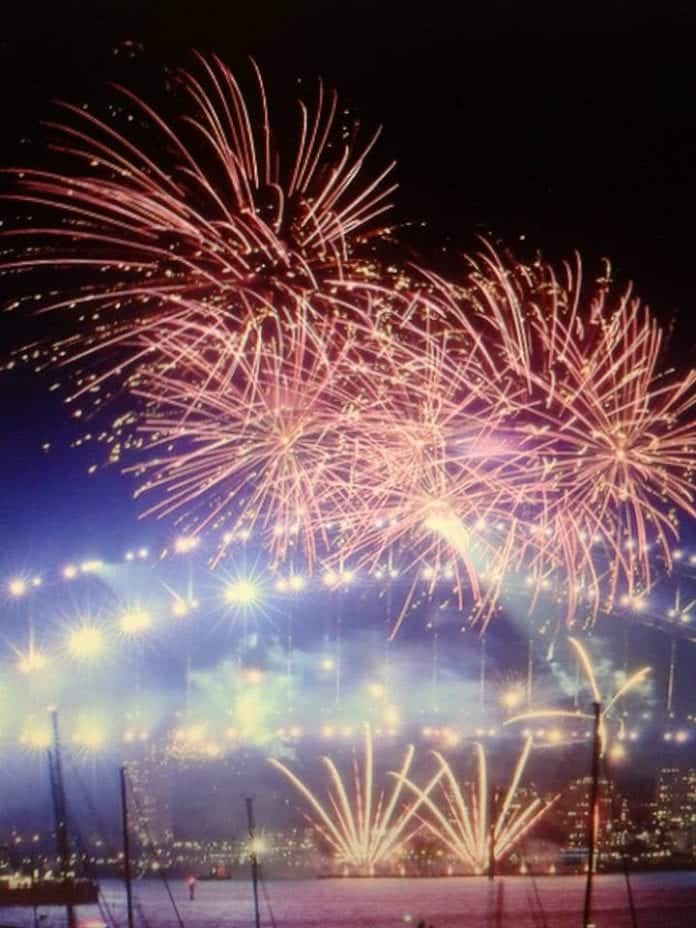 Countries around the world are welcoming in 2018, and in Sydney 3 million onlookers were treated to a dazzling pyrotechnics display around the harbour.
Eight tonnes of fireworks produced 100,000 pyrotechnic effects as the sky exploded in a riot of colour, with a spectacular rainbow tribute to the nation's historic same-sex marriage vote.
There was also a countdown to midnight for the first time, using fireworks to form the numerals on the Harbour Bridge.
The word "Sydney" then spread across the arch before a colourful waterfall of fireworks cascaded down from the structure.
Nearly half of those who attended were international tourists.