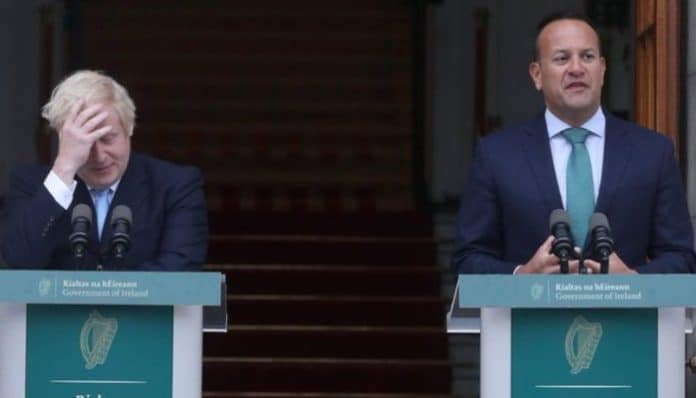 Taoiseach Leo Varadkar and British Prime Minister Boris Johnson engaged in lengthy talks over Brexit this afternoon.
The Taoiseach travelled to Merseyside for what was being seen as a last chance at getting a deal.
Varadkar and Johnson met for over three hours now which raised some hope that progress may have being made.
Everyone was pretty pessimistic heading in that anything could be achieved but there's no reason to stay talking this long unless you're making some progress.
Hard to see though how they'll bridge the current gap over customs without someone making a serious climbdown.
That said the irony of the fact that they're meeting in a luxury wedding venue to try and sort out the divorce hasn't been lost, so we could yet see some white smoke.
Here's the joint statement from Leo Varadkar and Boris Johnson:
The Taoiseach and Prime Minister have had a detailed and constructive discussion.
Both continue to believe a deal is in everybody's interest. They agreed that they could see a pathway to a possible deal.
Their discussions concentrated on the challenges of customs and consent.
They also discussed the potential to strengthen bilateral relations, including on Northern Ireland.
They agreed to reflect further on their discussions and that officials would continue to engage intensively on them.
Following their discussions, The Taoiseach will consult with the EU Task Force and the UK Brexit Secretary will meet Michel Barnier tomorrow morning.