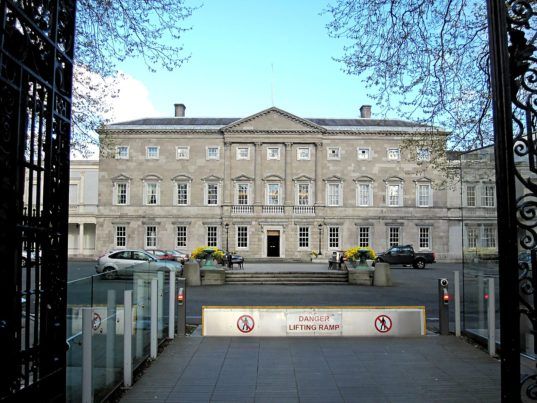 The government is under fresh pressure to disclose what it knew about the strategy to discredit the whistleblower.
Opposition parties want answers about what the Tánaiste knew about a Garda legal strategy to discredit Maurice McCabe in May 2015. Last week, the Taoiseach told the Dail that former Justice Minister Frances Fitzgerald had no prior knowledge of the Garda strategy for the O'Higgins commission until May 2016.
"I spoke to the Tánaiste who told me that she had no hand, act or part in this decision and that she was not aware of it until after the fact around the time it entered the public domain." – Leo Varadkar.
The Department of Justice now says Minister Fitzgerald knew of a row between legal teams a full year before.
Taoiseach Leo Varadkar is expected to be grilled over the matter by opposition leaders in the Dáil today. It comes in the wake of new information regarding the timeline as to when Frances Fitzgerald first became aware of legal plans to attack the credibility of whistleblower, Sergeant Maurice McCabe, during the O'Higgins Commission.
Reports have revealed that the Taoiseach's account of when Fitzgerald (Justice Minister at the time) first became aware of the strategy had been altered by the Department of Justice.