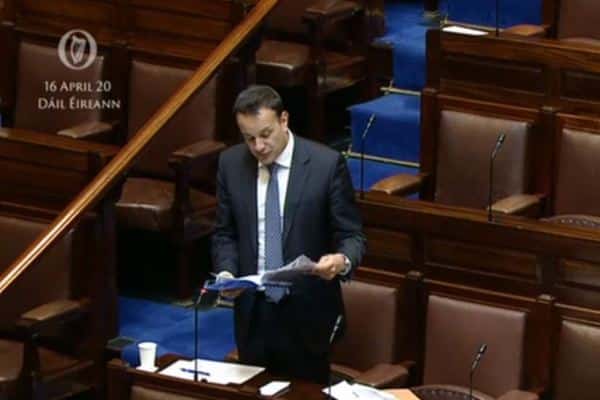 Taoiseach Leo Varadkar says he doesn't know if coronavirus restrictions will be lifted on May 5th. Speaking in the Dáil, he warned normal life will not fully return without a vaccine for COVID-19.
Mr. Varadkar began by warning that measures may be extended beyond the current timeline.
He said: "In the times ahead there are three questions we need to consider as an Oireachtas.
"The first: when we can begin to lift the current restrictions and start getting things back to normal bit by bit.
"The second is what we need to do to get people back to work and revive and rebuild our economy.
"The third is how we can take what we have learnt in recent weeks and some of the things we have done to build a better society in the aftermath of Covid-19, and how we can honour the sacrifices made in every community.
"The answer to the first question is being developed as we speak, based on expert opinion. We have the advantage of being able to look at other countries that are a few weeks ahead of us and seeing how their strategies are working or not.
"I don't yet know if we'll be able to relax restrictions on the 5th of May – but I do know that if we can at all, it's going to be gradual and will happen over a number of months.
"As we know from Asia, they may even need to be reimposed again because only a scientific breakthrough – a vaccine or an effective anti-viral medicine – will truly allow life to go back to being as it was".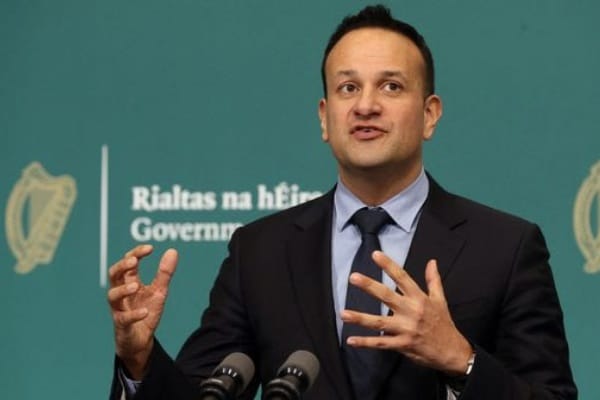 Mr Varadkar also said the Cabinet sub-committee had discussed nursing homes – and added that it is very difficult to manage the virus when it is in the community.
The Taoiseach has said the college term for current Leaving Cert students may not start until October or November.
The delayed leaving cert will lead to a knock on impact for the college year.
Leo Varadkar has also said the National Public Health Emergency Team will give advice on the wearing of masks in public this week.