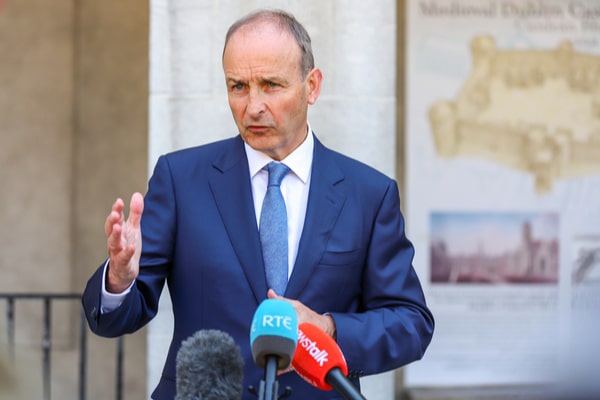 Would you like to listen to the article instead of reading it?
Schools are expected to remain shut until the end of January, according to a tweet from Fianna Fáil.
Fianna Fáil's Tweet
The Tweet has since been deleted. But it read like this,
"An Taoiseach @MichealMartinTD has confirmed that schools will remain closed".
"To flatten the curve once again we all need to stay home unless for essential reasons."
But, a spokesperson for the party, Niamh Smyth, took to Twitter to confirm that all Primary and Secondary Schools are to remain closed until the end of January.
She tweeted, "All primary & secondary schools closed until January 31st. A move to remote learning until then."Provision for special education and disability sector to be finalised".
What the Taoiseach said:
Speaking on RTE News at One, Taoiseach Micheál Martin had previously said,
"The Chief Medical Officer and myself are in agreement that there is an issue in terms of having a million people on the go. This is essentially what opening schools means. A million people are out there in the community".
He added, "Given the rapidity of the spread of the disease and given what we're witnessing elsewhere in other jurisdictions, one has to really measure the advisability of doing that and that's why it's on the agenda today, that we would extend out the closure of schools to the end of the month in terms of our school-going population".
5KM Rule:
The Taoiseach also confirmed that the committee are not considering tightening the 5 km restrictions on exercise outside the home to 2km. This had been mentioned as a possibility by the Green Party Leader, Eamon Ryan recently.
The Taoiseach said,"We are looking at maintaining the 5km, that's not necessarily on the agenda today".
"We believe that the 5km is quite a restrictive measure on people . We're very conscious of psychological health, mental health and the wellbeing of people to get out and get exercise and that's important, so there has to be balance in all of these things".