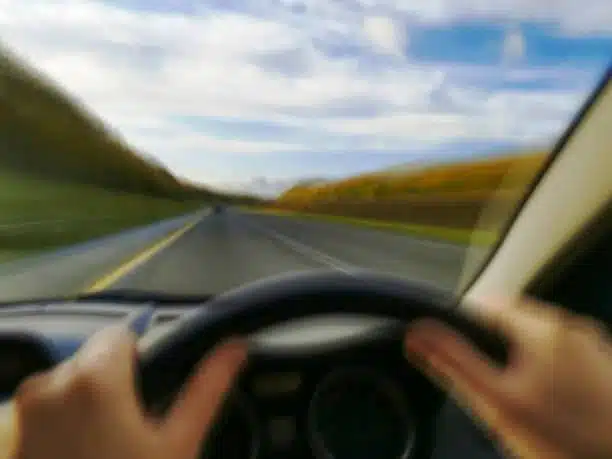 Would you like to listen to the article instead of reading it?
A Dublin teenager, charged over a high-speed St Patrick's Day car chase allegedly swerved between on-coming traffic on the wrong side of the M50 and endangered hundreds of road users, a court heard.
Gardai arrested 18-year-old Sean Carlyle, of Derry Drive, Crumlin, and charged him with motor theft, criminal damage and dangerous driving offences in connection with the incident on March 17th.
After a week in custody on remand, Sean Carlyle applied for release when he appeared before Cloverhill District Court.
Gardai objected due to the seriousness of the incidents and alleged that during the pursuit, the stolen car was "driven in a manner which endangered hundreds of road users."
Gardai say when they saw a stolen Volkswagen Golf, it took off, went on the wrong side of Walkinstown Roundabout, and narrowly avoided a collision before "a high-speed traffic pursuit".
The court heard the teen was followed on to the Long Mile Road and Naas Road, later made his way to the M50, and "travelled southbound on the northbound lane".
Gardai had to stand down the pursuit at that point. The court heard further dangerous driving incidents in the west of the city, and the pursuit ended after a collision with another vehicle. The stolen car was then abandoned.
The teen, dressed in a green tracksuit, white T-shirt and runners, did not address the court.
He has yet to indicate a plea. The judge denied him bail and remanded him in continuing custody to appear again in April.