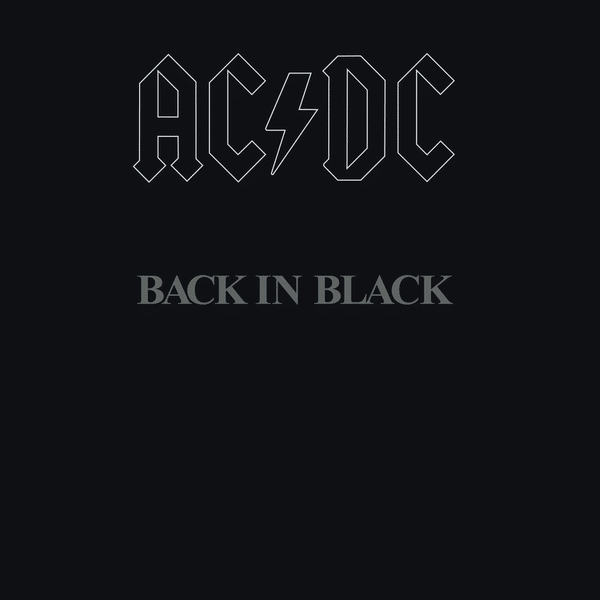 Tonight (December 9th) on the world famous Classic Album at Midnight on Radio Nova we're playing AC/DC's Back in Black.
The album is presented in full with no commercials or interruptions.
By 1980 AC/DC were on top of the world. 1979's Highway to Hell had seen the band go Gold in the US, selling over half a million copies. A tour at the dawn of the new decade saw AC/DC play to their biggest crowds.
Then, on February 19th, 1980, tragedy struck. Following a drinking binge in London, lead singer Bon Scott was pronounced dead on arrival after being rushed to hospital in a state of unconsciousness. The band considered breaking up but were convinced to carry on by family and friends, and so began auditions for a new lead singer.
The role was won by British singer Brian Johnson, and the band wasted no time in beginning work on their seventh album, with recording getting underway just two months after Scott's passing.
For tax reasons, Back in Black was recorded at Compass Point Studios on the island of Nassau. Their stay was on the island was far from idyllic, as tropical storms wreaked havoc. Johnson references the weather in the lyrics of the album's opener Hell's Bells.
So as not to profit from the late lead singer's passing, the band decided not to use any lyrics written by Scott, throwing Johnson in at the deep end as a songwriter alongside brothers Angus and Malcolm Young.
Far from echoing the band's mourning for Scott, Back in Black is one of AC/DC's most uptempo and commercial albums, with classic party staples like the title track and You Shook Me All Night Long. The inclusion of the track Have a Drink on Me might be considered in bad taste, but true to form it suggests the band believed Scott went out doing what he loved. The album's plain black cover was a mark of respect for Scott's passing.
Back in Black consists of 10 tracks. On Side A are Hell's Bells; Shoot to Thrill; What Do You Do for Money Honey; Given the Dog a Bone; and Let Me Put My Love Into You. On Side B are Back in Black; You Shook Me All Night Long; Have a Drink on Me; Shake a Leg; and Rock and Roll Ain't Noise Pollution.
Back in Black was released in the US on July 25th, 1980, followed by Europe a week later. In the UK it debuted at number one and peaked at number four in the US, spending over five months in the latter Top 10. The album's popularity saw three previous AC/DC records – Highway to Hell, If You Want Blood You've Got It, and Let There Be Rock – return to the UK charts, making AC/DC the first group since The Beatles to have four albums in the UK Top 100 at the same time. Released as a single, You Shook Me All Night Long saw AC/DC score their first US Top 40 hit.
The album has gone on to sell over 50 million copies, and is believed by some counts to be the biggest selling Heavy Metal album of all time.
A reviewer for Rolling Stone called Back in Black "the apex of Heavy Metal art." The magazine ranks it at number 84 on its list of the 500 greatest albums of all time.
You can listen to the apex of Heavy Metal at midnight tonight when Hell's Bells will ring out on Radio Nova.