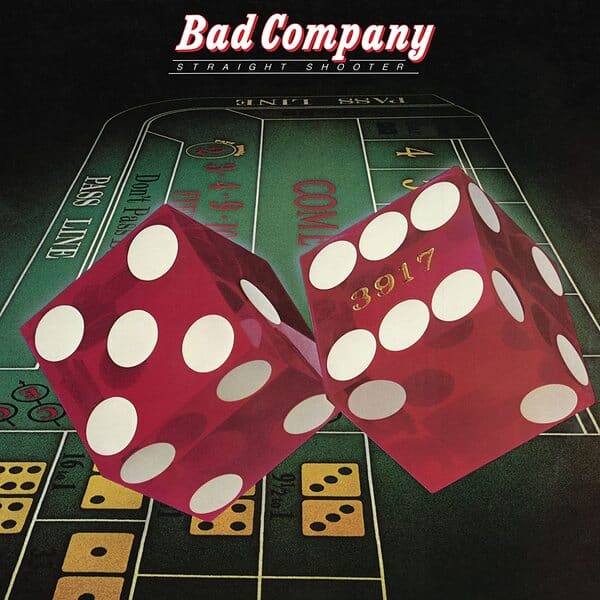 Tonight (January 18th) on the world famous Classic Album at Midnight on Radio Nova we're playing Bad Company's Straight Shooter.
The album is presented in full with no commercials or interruptions.
Formed in 1973, Bad Company was something of a supergroup, consisting of Free's singer Paul Rodgers and drummer Simon Kirke, Mott the Hoople's guitarist Mick Ralphs and King Crimson's bassist Boz Burrell.
Bad Company came flying out of the traps with their self-titled 1974 debut album, which reached number one on the US Billboard album chart and number three in the UK chart, where it spent a total of 25 weeks.
Three months after the release of their debut, Bad Company returned to the studio, or rather Clearwell Castle in Gloucestershire, to record a hotly anticipated follow-up.
Working with engineer Ron Nevison, the band developed their blues rock sound, with the influence of North American Southern Rock bands like Lynyrd Skynyrd, Creedence Clearwater Revival and The Band beginning to appear.
The title song has a particularly Southern Rock flavour and is believed to be inspired by the premature deaths of Jim Morrison, Janis Joplin and Jimi Hendrix.
The album's most famous track is Feel Like Makin' Love, which would become a staple of rock radio. It's since been covered by artists as disparate as R&B singer Pauline Henry, soul songstress Millie Jackson, country star Philip Claypool, Kid Rock and even the cast of South Park. Paul Rodgers penned the song while touring the US with Free at the age of just 19.
Along with his distinctive vocals, Rodgers plays guitar and piano on the album, with guitarist Mick Ralphs also contributing keyboards. Rodgers penned five of the album's songs with Ralphs writing Good Lovin' Gone Bad and Kirke contributing Weep No More and Anna.
In its original release, Straight Shooter features eight tracks. On Side A are Good Lovin' Gone Bad; Feel Like Makin' Love; Weep No More; and Shooting Star. On Side B are Deal with the Preacher; Wild Fire Woman; Anna; and Call on Me. A 2015 reissue added a bonus disc consisting of 14 alternate takes and b-sides.
Straight Shooter was released on April 2nd, 1975. It reached number three on both the US Billboard and UK albums chart. Good Lovin' Gone Bad had been released as a single a month earlier, reaching number 36 in the US and 31 in the UK. Feel Like Makin' Love proved more popular, reaching number 10 in the US and number 20 in the UK.
Critics were mixed on Straight Shooter, though it received generally positive reviews. Most reviewers acknowledged the development of Bad Company's musicianship, with much praise for ballads Straight Shooter and Feel Like Makin' Love.
We think Straight Shooter is a Classic Album due to its all-killer, no-filler collection of toe-tapping rock numbers. You can tap your toes along with it at midnight tonight on Radio Nova.