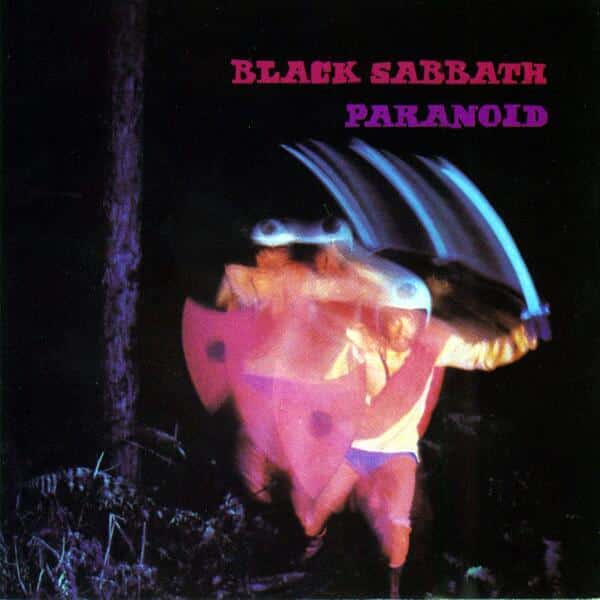 Tonight (February 15th) on the world famous Classic Album at Midnight on Radio Nova we're playing Black Sabbath's Paranoid.
The album is presented in full with no commercials or interruptions.
Formed in Birmingham in 1968 by vocalist Ozzy Osbourne, guitarist Tony Iommi, drummer Bill Ward and bassist Geezer Butler, Black Sabbath released their self-titled debut album in February 1970 to critical scorn but commercial success, reaching number eight in the UK and spending over a year on the US Billboard 200 chart.
The band wasted no time in working on a follow-up, beginning recording on Paranoid just four months after the release of Black Sabbath. Reuniting with producer Rodger Bain, the band began recording at London's Regent Sound Studios and Island Studios.
Much of the material on Paranoid was evolved from jamming sessions, with the band adopting a spontaneous approach that allowed them to work quickly. It's claimed that the iconic title track was written and recorded in just two hours. Iommi is said to have improvised the famous riff, with Butler writing lyrics in a matter of minutes. "We didn't have enough songs for the album, and Tony just played the guitar lick and that was it," Ward said of the composition of Paranoid. "It took twenty, twenty-five minutes from top to bottom."
Some of Paranoid's tracks evolved from Black Sabbath's live shows. War Pigs began life as a jam the band would play in the middle of performances of their song Warning. The song was originally named Walpurgis in reference to the Satanic festival, but this was rejected by the record label. Iron Man initially had the less imposing title of "Iron Bloke." The album was to be titled War Pigs but was changed due to the success of Paranoid as a single.
In its original release, Paranoid features eight tracks. On Side A are War Pigs; Paranoid; Planet Caravan; and Iron Man. On Side B are Electric Funeral; Hand of Doom; Rat Salad; and Fairies Wear Boots.
Released in the UK on September 18th, 1970, Paranoid would become Black Sabbath's only UK number one until 2013's 13. The US release was delayed until January 1971, where it peaked at number 12. The album was preceded by the release of the title track as a single, which reached number four in the UK.
While critics were originally largely unenthusiastic about Paranoid, it's come to be regarded by many as not just Black Sabbath's finest album, but the greatest album the Heavy Metal genre has produced. In 2017, Rolling Stone named it the greatest metal album ever, while the same magazine ranks it at number 139 on its list of the 500 greatest albums of all time.
Paranoid became the first of several Heavy Metal albums to spawn controversy around the "Satanic Panic" of the 1970s and '80s. A copy of the album was found on a record player belonging to an American woman who took her own life. An inquest cleared the band of having any role in her death.
You can headbang to Paranoid at midnight tonight on Radio Nova.