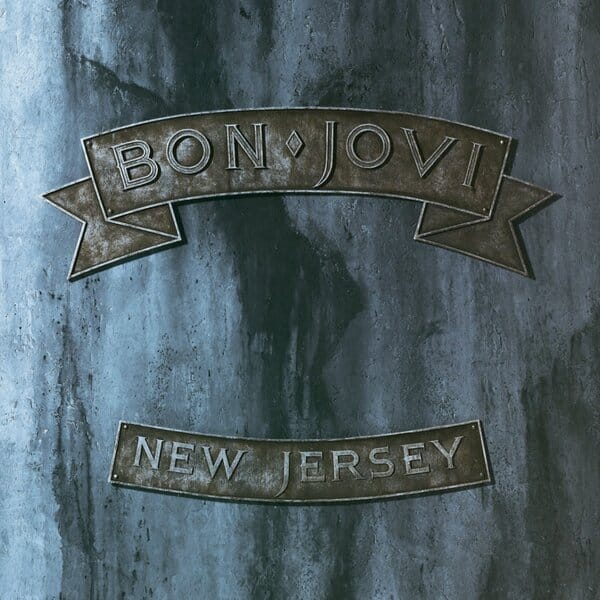 Tonight (March 1st) on the world famous Classic Album at Midnight on Radio Nova we're playing Bon Jovi's New Jersey.
The album is presented in full with no commercials or interruptions.
Formed in New Jersey in 1983, Bon Jovi were a popular live act in their home state before being discovered by Mercury Records. Their self-titled 1984 debut album produced a Top 40 hit single in Runaway and saw them land supporting spots for Scorpions and KISS. Their second album, 1985's 7800° Fahrenheit, was a moderate success but failed to find the band the success they craved.
Bon Jovi's fortunes would improve with the hiring of songwriter Desmond Child. Thanks to radio friendly tunes like You Give Love a Bad Name and Livin' On a Prayer, their third album, 1986's Slippery When Wet, turned Bon Jovi into an overnight sensation, topping the US album chart for eight weeks and becoming the year's top-selling album.
The chart success of Slippery When Wet saw Bon Jovi embark on a headline tour reported to earn them over $28 million. As soon as the tour was wrapped the band grouped at Little Mountain Sound Studios in Vancouver, Canada to record their fourth album, New Jersey.
Bon Jovie wanted New Jersey to be a double album but Mercury Records ruled this out, worried that the higher price would turn off fans.
By the time they entered the studio Bon Jovi had the skeletons of 17 tracks, but they felt they were lacking anything that stood out like their previous album's hit singles. "There was a real fear of not being able to write You Give Love A Bad Name again," frontman Jon Bon Jovi said of their predicament. Reteaming with Child, the band came up with two potential hits in Bad Medicine and Born to Be My Baby. The latter began life as an acoustic number but at producer Bruce Fairbairn's behest it was reworked into a glam metal anthem.
The anthemic, stadium rock sound of Slippery When Wet carries over, but New Jersey also sees the band experiment with atmospheric intros and the addition of flamenco guitars, harmonicas, cellos and organs. Lyrically, the album sees the band pay tribute to their working class roots in the post-industrial state that gives the album its title.
In its original release, New Jersey features 12 tracks: Lay Your Hands on Me; Bad Medicine; Born to Be My Baby; Living in Sin; Blood on Blood; Homebound Train; Wild Is the Wind; Ride Cowboy Ride; Stick to Your Guns; I'll Be There for You; 99 in the Shade; and Love for Sale.
Released on September 19th, 1988, New Jersey continued Bon Jovi's meteoric rise. It debuted at number one in the UK and after debuting at number eight in the US it went on to spend four weeks at number one, selling over seven million copies. Bad Medicine and I'll Be There for You both topped the US singles chart while Born to Be My Baby, Lay Your Hands on Me and Living in Sin were all Top 10 hits. New Jersey made history by becoming the first American album to receive a release in the USSR.
New Jersey is considered a key album in the '80s Glam Metal movement. Get your double denim on and tune into Radio Nova at midnight to hear it in full.