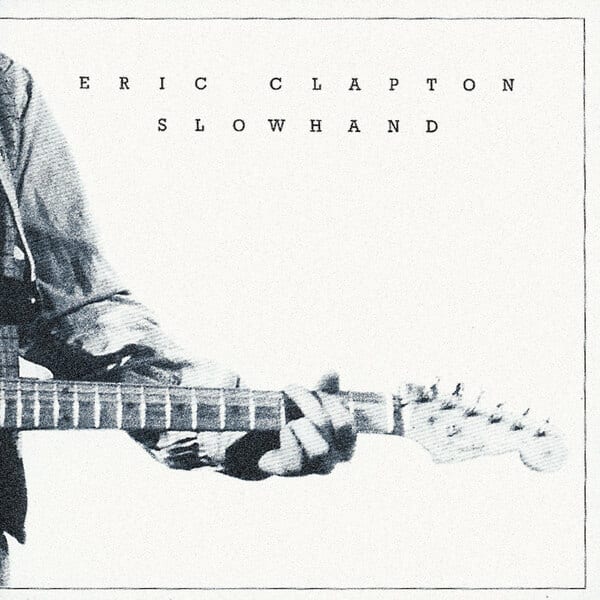 Tonight (March 30th) on the world famous Classic Album at Midnight on Radio Nova we're playing Eric Clapton's Slowhand.
The album is presented in full with no commercials or interruptions.
First coming to prominence in the 1960s as guitarist for The Yardbirds, Eric Clapton would go on to play with acclaimed blues rock acts John Mayall & the Bluesbreakers, Cream, Blind Faith and Derek and the Dominoes. In the early '70s, following a hiatus as he kicked his heroin addiction, Clapton embarked on a successful solo career.
For his fifth studio album, 1977's Slowhand, Clapton assembled an impressive group of blues and rock musicians. The ensemble included guitarist George Terry, bassist Carl Radle, keyboardist Dick Sims, drummer Jamie Oldaker, saxophonist Mel Collins and backing vocalists Yvonne Elliman and Marcy Levy (aka Marcella Detroit), the latter co-writing Lay Down Sally with Clapton and Terry.
Clapton hired producer Glyn Johns, having been impressed by his work with The Eagles and The Rolling Stones. They clashed in the studio however, as Johns wasn't a fan of Clapton's improvisational jamming methods. Clapton and the other musicians frustrated Johns with their unprofessional approach, often arriving at the studio in a state of inebriation.
Along with some covers, including JJ Cale's Cocaine and John Martyn's May You Never, Slowhand mostly consists of original Clapton compositions. The album displays more of a country influence than his previous blues heavy releases, and features similar orchestration to his previous album, 1976's No Reason to Cry, on which The Band served as his backing group.
Slowhand took its name from Clapton's nickname, given to him by his fellow musicians in reference to his guitar playing style.
In its original release, Slowhand features nine tracks. On Side A are Cocaine; Wonderful Tonight; Lay Down Sally; Next Time You See Her; and We're All the Way. On Side B are The Core; May You Never; Mean Old Frisco; and Peaches and Diesel.
Released on November 25th, 1977, Slowhand would become one of Clapton's biggest commercial successes. In the UK it reached number three in the charts, turning gold with over 100,000 copies sold, while in the US it peaked at number two and would turn platinum three times with over three million sales.
Released as singles, Lay Down Sally and Wonderful Tonight were both Top 20 hits in the US, with the former reaching number three.
Clapton's cover of Cocaine proved controversial. In Argentina the ruling military junta removed it from the album, and it wouldn't be restored to Argentinian editions until 1984. Many radio stations around the world refused to play the song, despite it being released as a single in several countries. Clapton consistently defended the song as an anti-drug song, calling it "quite cleverly anti-cocaine," but conceding that "it's no good to write a deliberate anti-drug song and hope that it will catch."
Critics praised Slowhand, remarking on how Clapton's songwriting had evolved to produce tighter, more subtle numbers. Rolling Stone ranks it at number 325 on its list of the 500 greatest albums of all time.
You can hear Clapton strum with his slow hand at midnight tonight on Radio Nova.