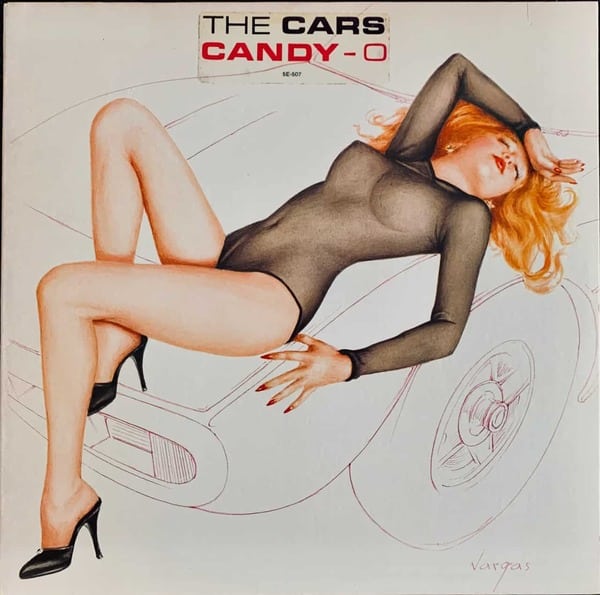 Tonight (March 24th) on the world famous Classic Album At Midnight on Radio Nova we're playing The Cars' Candy-O.
The album is presented in full with no commercials or interruptions.
Pulling musicians from various bands, The Cars formed in Boston in 1976 with an original line-up of Elliot Easton (lead guitar), Greg Hawkes (keyboards), Ric Ocasek (rhythm guitar), Benjamin Orr (bass) and David Robinson (drums).
From the off, The Cars embraced the New Wave sound that was growing in popularity in the late '70s, combining rock n' roll riffs with synthesizer melodies. While spending a year touring, they began working on what would become their debut album. A demo tape found its way to local radio DJs, who selected the track Just What I Needed for airplay. This led to the band being snapped up by Elektra Records, who were keen to have a New Wave act on their books.
The Cars' self-titled 1978 debut album was a Top 30 hit in both the US and UK, with single My best Friend's Girl reaching number three in the UK.
Ocasek had been the dominant force on the band's debut, but the follow-up was a more collaborative affair. As with the first album, Candy-O saw The Cars continue with a New Wave sound, combining traditional rock instrumentation with synths and percussion. The band once again worked with producer Roy Thomas Baker, known for his work with Queen. Ocasek would later say they asked Baker for a leaner, less slick approach than he had employed on the first album.
In its original release, Candy-O features 11 tracks. On Side A are Let's Go; Since I Held You; It's All I Can Do; Double Life; Shoo Be Doo; and Candy-O. On Side B are Night Spots; You Can't Hold On Too Long; Lust for Kicks; Got a Lot on My Head; and Dangerous Type.
The original vinyl release of Candy-O saw Double Life, Shoo Be Do and Candy-O combined as a medley. The later CD release broke them up by adding gaps between the three tracks.
Despite the band's label Elektra wishing to hold it back until a later date, Candy-O was released on June 13th, 1979. In the US it peaked at number three though in the UK it could only reach number 30. The album spawned three singles – Let's Go, It's All I Can Do and Double Life. Let's Go became the band's first US Top 20 hit, reaching number 14, while the other two singles failed to break the US Top 40.
Along with its commercial success, Candy-O was praised by critics. The Washington Post called it "invigorating and enlightening" while The Village Voice described The Cars' sound as "rock and roll that is definitely pop without a hint of cuteness."
You can bite into Candy-O at midnight tonight on Radio Nova when we'll be revving up The Cars for your listening pleasure.