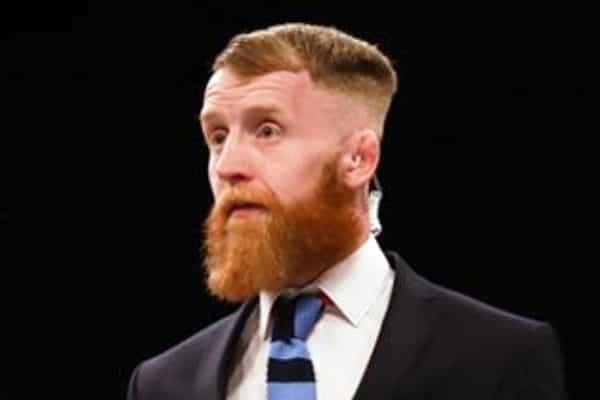 One time purveyor of MMA and proud Tallaght man Paddy Holohan has been announced as a candidate for Sinn Féin in the impending local elections in May.
Often of the octagon, and never to be jettisoned from Jobstown, the hugely popular figure will be one of five candidates who'll contest the wards of Tallaght South and Central.
The man known as 'The Hooligan' in his time in MMA combat had 15 pro bouts to his name with five of those contests coming in the high-rolling UFC.
He had to call time on his career in the combat zone at just 27 years of age in 2016 owing to missing component Factor XIII, which forms part of the blood coagulation system.
Tallaght Sinn Féin's Councillor Cathal King addressed a meeting of the cumann of the area to highlight the attributes of Paddy Holohan as a potential elected representive.
"I couldn't think of a more committed and enthusiastic member of our community to take on this challenge. Paddy is a committed Republican and a community activist and has always lended his hand and used his fame in the sporting world to help out local charities, groups and schools over the years. "When I approached him to run and despite his busy schedule, he didn't hesitate to say yes with his usual infectious enthusiasm".
Paddy said: "I have always said, this is my home and I would never leave it. I live here with my partner and two young boys and I am invested in our community and want to see it thrive for my family and for everyone around here. Paddy said he is looking forward to working with the Sinn Fein team and to put his own unique stamp on the council if elected. He intends to use his expertise in sport and business to work with the youth of the area, promoting the positives and building a better community we can all be proud to be part of."