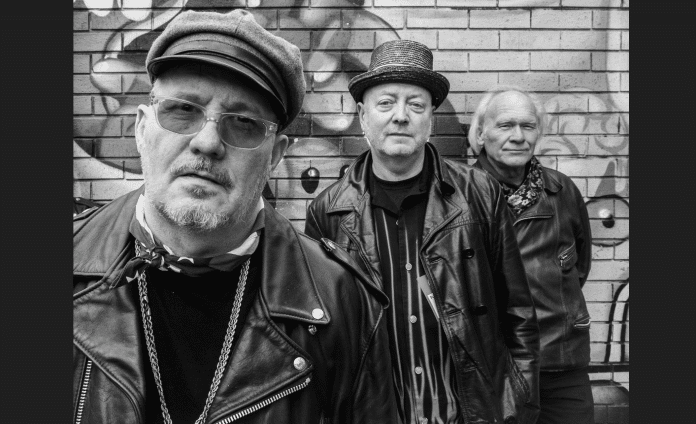 Would you like to listen to the article instead of reading it?
One of the finest bands from the Punk and Post Punk Period, The Members, will be gracing Ireland with their presence, with a show at the Workmans Club next month.
Taking place on Sunday, December 3, The Members who were formed in Surrey in 1977, will be supported by The Thrash Blues on the night.
Tickets for this performance, among others can be accessed here.
'The Sound Of The Suburbs'
Having released their debut single, 'Solitary Confinement' via Stiff Records in 1977, The Members eventually signed with Virgin Records a year later.
It was with Virgin Records that the rockers, released 'The Sound Of The Suburbs', a track which became a Top 10 hit in the British Charts, selling 250,000 in the first 3 months of its release.
The song has subsequently sold over 1,000,000 copies overall.
In 1979, The Members released their debut LP, 'At The Chelsea Nightclub', which went on to be listed as one of the top 20 Punk LPs by Record Collector.
Among the highlights from The Members in the 1980s saw their single, 'Working Girl', reach number one in the USA, and Australia, from the album, 'Uprhythm Downbeat'.
The band also embarked on a myriad of tours throughout the decade, including major shows in Los Angeles and New York.
Having reunited in 2007, The Members have once again stunned audiences, performing shows at the Isle of Wight, and Glastonbury Festivals.
They have released 7 albums since their return, with their current line up including songwriter JC Carroll, drummer Nick Cash, and bass player Chris Payne.
Carroll boasts an impressive CV as a multi-instrumentalist, and film composer.
His career has included playing the accordion for Johnny Depp, and Marlon Brando on the 1994 film Don Juan DeMarco, as well as writing several film scores for Julien Temple, including 2009's 'Oil City Confidential', and 'London: The Modern Babylon' in 2012.