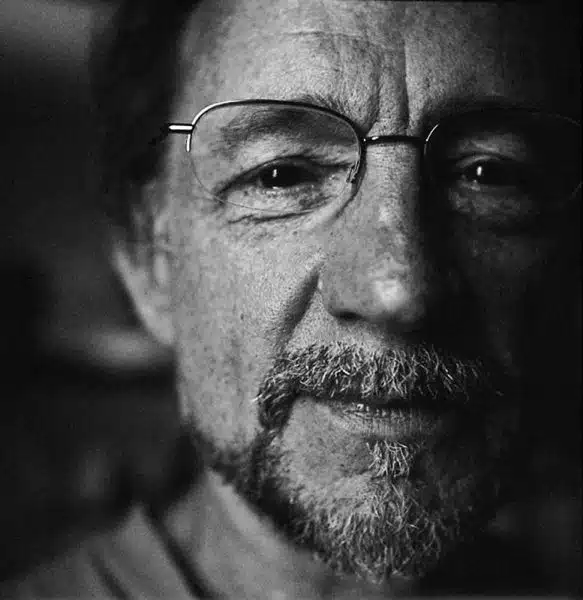 The Monkees' bassist Peter Tork died on Thursday (February 21st) at age 77 after a decade long battle with cancer.
Peter who was one of four members of the famous TV made band The Monkees passed away in his family home in Connecticut, Tork is the second member of the Monkees to die, following the death of lead-singer Davy Jones who died of a heart attack in 2012 at the age of 66.
During his original four-year-stint in the band, Tork was cast as the naive and dim-witted bassist on the Emmy Award-winning NBC musical comedy. He sang lead on several of the group's album tracks, including, "Auntie Grizelda" and "Shades Of Gray."
The Official twitter page of The Monkees tweeted this tribute to their dear friend
.@TorkTweet has passed peacefully at the age of 77. We'll be remembering him throughout the day. Share your favorite memories of Peter below. pic.twitter.com/Je57hhlXUx

— The Monkees (@TheMonkees) February 21, 2019
The Monkees visited Ireland to promote their tour in 1997, as well as their album, Justus their eleventh studio album that was recorded in celebration of their 30th anniversary and released on October 15, 1996. This album featured the return of Michael Nesmith.
Since the news broke of Tork's death, tributes have been pouring in on Twitter from friends, family and fans.
There are no words right now…heart broken over the loss of my Monkee brother, Peter Tork. #petertork #themonkees @TorkTweet pic.twitter.com/C8SwoA8pEV

— Micky Dolenz (@TheMickyDolenz1) February 21, 2019
R.I.P. Peter Tork https://t.co/7MupqRioKa

— Carole King (@Carole_King) February 21, 2019
https://twitter.com/BrianWilsonLive/status/1098631151542038528
Sad to learn of @TorkTweet's passing. Peter was very supportive of his "Monkee Mother" & helped build her @TheMonkees following. When Mom was doing their show, my friend, Stacy, @iammrvandy's daughter, was sooo excited. My heart goes out to his family and his entire team. pic.twitter.com/lFFnz1Krpt

— Rose Marie-Official (@RoseMarie4Real) February 21, 2019
The Monkees came together for their comedy television show of the same name, which ran from 1966 to 1968. The series followed the adventures of Tork and his bandmates Davy Jones, Micky Dolenz and Michael Nesmith.
The Monkees enjoyed fame in the 60's with hits such as "Last Train to Clarksville", ''I'm a Believer" and "Daydream Believer" which were all number 1 hits on the Billboard charts in America.
Tork was known as being by far the most musically accomplished, playing guitar, bass, banjo and keyboards during the group's '60s shows and recording sessions. It was Tork's songwriting, on such tracks as the Monkees' outgoing theme song, "For Pete's Sake," and "Can You Dig It?" from their 1968 Head soundtrack that made him stand apart from his more popular bandmates.
Peter Tork left the Monkees in 1969, having bought himself out of his contract, and tried to strike out on his own with a band called "Release." He later worked as a high school teacher.
He was on hand for every one of the group's reunions since 1986, including the 2011, 45th anniversary tour as well as his and Micky Dolenz' 2012 and 2013 reunion dates with Mike Nesmith.
In June 2016, the Monkees scored their biggest album in 48 years with its latest album, Good Times! The set, produced by Adam Schlesinger from Fountains Of Wayne, is the band's highest charting album since 1968's The Birds, The Bees, And The Monkees, hitting Number 14 on the Billboard 200 album chart
In an official statement released by the Tork family, they said..
''We are all saddened to share the news that Peter Thorkelson — friend, father, husband, grandfather, philosopher, goofball, entertainer — died peacefully this morning at a family home in Connecticut.''

''We are asking fans who would like to make contributions in Peter's name to donate to the scholarship fund at The Institute for The Musical Arts in Massachusetts, a nonprofit that provides young women with music education, music recording, and music community. More info can be found here: http://www.ima.org/help-out/in-the-name-of-our-mothers/''