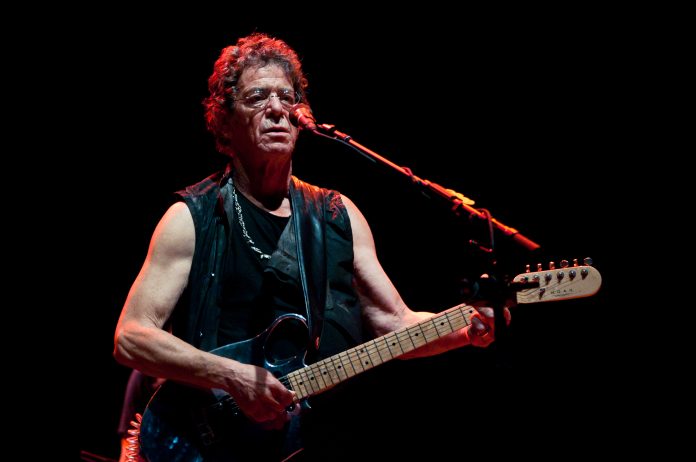 In 2017 it was revealed that director Todd Haynes was working on a new documentary about The Velvet Underground. It has now been announced that the documentary is coming exclusively to Apple TV.
The documentary is called 'The Velvet Underground'. It is being produced by Polygram Entertainment, Motto Pictures, and Killer Films, in association with Federal Pictures. Producers for the documentary include Christine Vachon, Julie Goldman, Christopher Clements, Carolyn Hepburn, and David Blackman.
The documentary will include "key players" from the Velvet Underground era as well as a "treasure trove of never-before-seen performances and a rich collection of recordings, Warhol films, and other experimental art.
The Velvet Underground fronted by the legendary Lou Reed were an avant-garde rock band. Throughout their career, the band had little commercial success. However, as time went on, The Velvet Underground were eventually recognised as one of the most important and influential rock bands of all time.
They were inducted into the Rock and Roll Hall of Fame in 1996 by Patti Smith. They were listed at number 19 in Rolling Stone's top 100 greatest artists of all time.
Their first album 'Nico' was a commecrial flop at the time of release, it sold an estimated 30,000 copies. However, musician and producer Brian Eno said "everyone who bought one of those 30,000 copies started a band".
One of the stand out tracks from 'Nico' was the song 'Venus In Furs'. Last month, Jarvis Cocker performed a cover 'Venus In Furs' with his band JARV IS. You can check it out below.
Oscar nominated director Todd Haynes has written musical dramas and stories before. He directed the Bob Dylan inspired biopic 'I'm Not There' and 'Velvet Goldmine' a drama about the early glam rock days in Britain in the 70s. Haynes has said that The Velvet Underground documentary will be "an intensely visual experience".
No release date has been announced yet. The documentary is another special feature that is to land on Apple TV. Last week Radio Nova reported that Bruce Springsteen's 'Letter to You' documentary is to be released on Apple TV on October 23rd.
Other features set to be released by Apple include 'Mariah Carey's Magical Christmas Special' and 'Billie Eilish: The World's a Little Blurry'. Apple TV has plenty of features offered on its service. A documentary about the Beastie Boys entitled 'Beastie Boys Story' and a documentary called 'Boys State' about thousands of teenagers who come together to build a representative government from the ground up are available to watch on Apple TV.