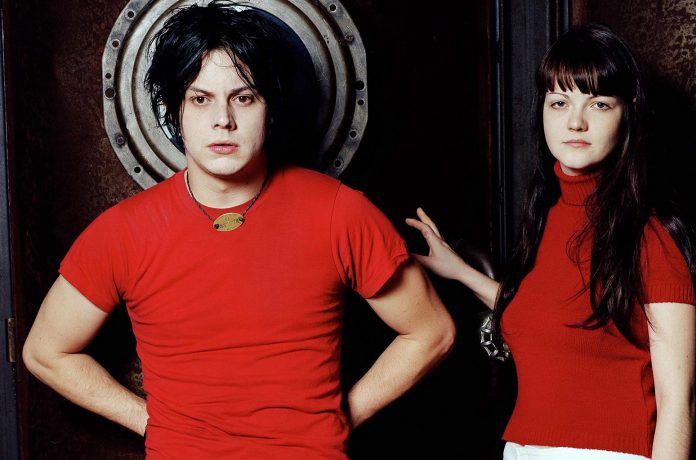 The White Stripes have announced that they are releasing a greatest hits album on December 4th.
The new record is to be released through front man Jack White's independent record label called Third Man Records and Colombia.
The White Stripes were a rock duo consisting of guitarist and singer Jack White along with Meg White on drums. The Detroit rockers released six studio albums between their formation in 1997 and the band's break up in 2007.
The band are known for their household hit 'Seven Nation Army'. They also received recognition for their cover of 'Jolene' originally written by Dolly Parton. The White Stripes had many more hits over the years with songs such as 'Blue Orchid', 'Fell in Love With A Girl' and 'The Hardest Button to Button'.
The band said in a statement released on social media "We get that the idea of 'Greatest Hits' may seem irrelevant in the era of streaming, but we also wholeheartedly believe that great bands deserve a 'Greatest Hits'. The White Stripes are a great band with great fans and it feels like a greatest hits compilation from them is not only appropriate but absolutely necessary."
Jack and Meg White were a mysterious couple. For years internet rumours stated that the pair were married. The band members themselves claimed that they were brother and sister. It was later revealed that the pair actually divorced in 2000. Jack believed that the music industry would not take a married couple seriously, which is the reason why the two told everyone in the media they were siblings.
In a Rolling Stone interview, Jack White said
"It's funny that people think me and Meg sit up late at night, in front of a gas lamp, and come up with these intricate lies to trick people."
"If we had presented ourselves in another fashion… how would we have been perceived, right off the bat? When you see a band that is two pieces, husband and wife, boyfriend and girlfriend, you think, 'Oh, I see…
"When they're brother and sister, you go: 'Oh, that's interesting.' You care more about the music, not the relationship" added Jack.
The duo are still referred to as brother and sister on the new White Stripes Instagram account and on Third Man Records.
The band are continuing their mysterious ways. They have only announced one song that is to feature on their 26 song greatest hits record. 'Ball and Biscuit' from the 2003 album 'Elephant' is the first song to feature on the new album.
To coincide with this news, the band have released a brand new never seen before version of 'Ball and Biscuit' from a concert in Tokyo from 2003. They have also stated that all of their music videos are to be upgraded to a high definition version and are to be released in December as well.
The album is available for pre order now. Options include a CD version, a 2 LP black vinyl and a digital version. A deluxe limited edition coloured vinyl variant of The White Stripes Greatest Hits is also available.
More information on how to buy the album can be found here.