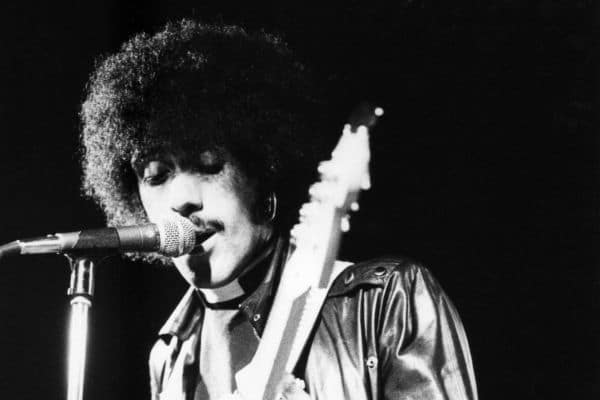 Thin Lizzy have will release the second night of their trilogy of shows from London's Hammersmith Odeon as a single vinyl record, as part of Record Store Day.
Arriving on April 22, Live And Dangerous' will be limited to just 1600 copies, and will be pressed on a 180g, with a gatefold sleeve.
All three shows took place on 13, 14 and 15 November 1976, and are also included in the super deluxe edition of the album, which was released last month (January 10).
Despite being referred to as 'Live And Dangerous at Hammersmith 14 Nov 1976' by the Record Store Day, the vinyl release website will feature artwork reading Live and Dangerous – Hammersmith 15/11/1986. 
"It's not perfect, but it's us"
The reissued Live And Dangerous album was over seen by Thin Lizzy guitarist Scott Gorham, as well as being newly mixed by Ben Findlay from the original multi tasks and mastered by Andy Pearce.
It also includes the six shows from Toronto, London and Philadelphia. More on this from Nova here.
Gorham himself spoke recently about the album was made.
"There isn't a damn thing I'd change about it", he said. "It's not perfect, but it's us. It's a piece of history". 
He also added, "You make a live album to prove how good you are as a live band' – and Lizzy was a great live band". 
'Live And Dangerous' has been considered by many to be one of the greatest live albums ever recorded.
Released in 1978, the album spent three months in the UK Top 10 chart, narrowly missing out on top spot by one of the best selling albums of all time, the soundtrack to Saturday Night Fever. 
Speaking of reissues, nine albums released by former Thin Lizzy guitarist Gary Moore are to be reissued using the Japanese SHM-CD format.
The albums in question start with 1982's Corridoors of Power and end with After Hours, which arrived in 1992.