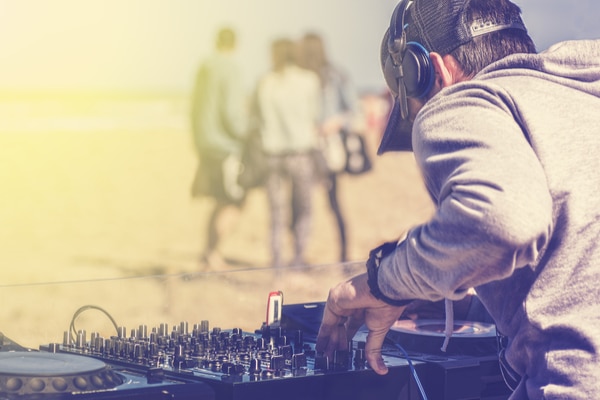 It's almost time for Sea Sessions once again and for those of you who are sitting on the fence – we've found a couple of reasons as to why you should most definitely hit up the festival.
There's just over two weeks to the music fest which takes place on the beautiful setting of Donegal's finest beach – Bundoran – from June 22nd – 24th.
Campsite: This year sees the addition of a class campsite right on the Wild Atlantic Way overlooking Tullan strand and there are glamping options.
Donegal: Named the 'coolest place on the planet' by National Geographic Traveller Magazine with writers name checking it as the top place to visit in 2017 ahead of Santiago and Helsinki.
Birthday: It's Sea Sessions' 10th birthday party this year! And man are they going to celebrate.
The Beach: Did we mention there is sea and sand? Just in case you didn't pick up on the concept.
Sports: You can catch some of Europe's top surfers take on Ireland's best as they battle it out in the water or join in the sports yourself by playing tag rugby, volleyball or beach soccer in the barefoot Beach Olympics!
Talent: The festival will be supporting some of the best and upcoming talent in the country and will be hosting the excellent Unsigned Sessions which plucks two winners from 100's of entries.
Uniqueness: It's Ireland's only Surf Music Festival and if you want to know what the world would look like if surfers took over, it's a must.
Town: It's in the middle of Bundoran town! You can head over to the pub, get some grub, or dance away in the nightclubs after the festival.
People: The locals are sound, they love the festival and really get into the spirit of things, festival goers are always welcome and they don't get ripped off.
Fans: The Festival would of course be non-existent without all the very cool festival fans that hit up Bundoran each year to enjoy the beach party vibes!!
This you can check out Headliners on Friday, June 22nd Dizzee Rascal, Walking On Cars on Saturday and Rudimental on the Sunday.
Hannah Wants and Dusky will headline the new Astoria Dance Stage and Irish album chart toppers Delorentos and The Blizzards will headline the new Monroe's stage.