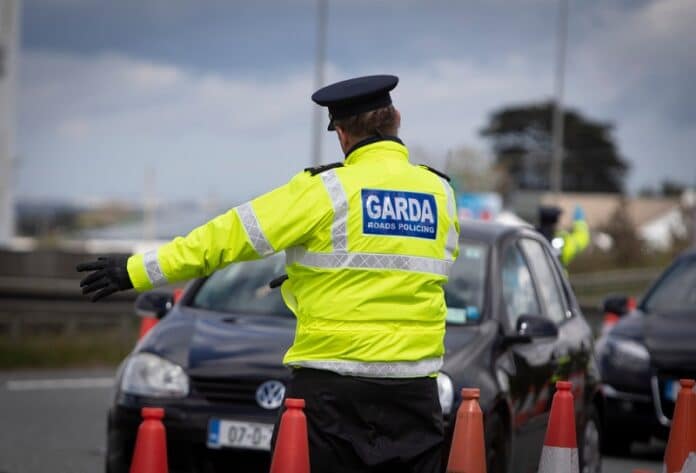 Three men have been arrested as Gardaí broke up as street party in Castleroy, Limerick.
Gardaí received reports of a party in the College Court area. 30 Fixed Payments were also issued for breaches of the Public Health Act.
Complaints had been made regarding a number of people gathering in the area, breaching major public health regulations.
Landlords and homeowners also expressed concerns of UL students socialising during Rag Week, despite Covid restrictions.
One property owner said this, "It's really dangerous out there. There are hundreds of people at different parties tonight".
They added, "Residents are tormented".
"A sh** show"
Three people were also arrested at the scene. Two were arrested for public order offences and the other male was arrested for misuse of drugs.
Gardaí said that a number of students had congregated at Carysfort Avenue, College Court around 6pm on the evening in question. They were still being cleared out three hours later, with one Garda also describing the event as a "sh** show!"
Gardaí statement:
A statement said, "Garda members attempted to engage with the gathered individuals. Following continued and orchestrated non-compliance with Public Health Regulations and failing to comply with directions from An Garda Siochána, Gardaí were forced to intervene at approximately 7.15pm".
"An Garda Síochána in Limerick continue to have a close and positive working relationship with the authorities and community in the University of Limerick".
An investigation is also underway into who organised the event. A file is also being prepared for the Department of Public Prosecutions.
"Covid or no Covid"
Former Mayor, Daniel Butler said he felt sorry for the local residents enduring this behaviour.
"Covid or no Covid, this is never acceptable", he said.
Labour Councillor, Conor Sheehan also urged the university authorities and Gardaí to severely punish those responsible. He added that they were bringing their fellow students into disrepute, with their selfish and reckless conduct.
UL President Kirsten May also assured that action will be taken against "any student who has been found to have breached public health guidelines. Students at UL are subject to a code of conduct".
This also comes after a Fine Gael spokesperson last month, urged all social media platforms to cancel an illegal rave planned for St Patrick's Weekend.