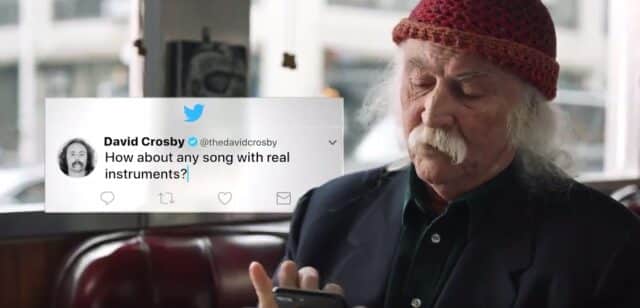 Every day on Radio Nova, just before 11am, we play a couple of songs key to "today in music history" Have a listen! But for now – here's some light reading and watching. August 8th in Music History looks like this
1969, The photo session for the cover of The Beatles Abbey Road album took place on the crossing outside Abbey Road studios. Photographer Iain McMillan, balanced on a step-ladder in the middle of the road took six shots of John, Ringo, Paul, and George walking across the world famous zebra crossing.
1986, David Crosby of Crosby, Stills and Nash was released from prison after serving three years for drug and weapons possession. His conviction would be overturned by a Texas appeals court in November 1987.
1987, U2 scored their second US No.1 single from their Joshua Tree album with 'I Still Haven't Found What I'm Looking For'. The song received two nominations for the 30th Grammy Awards in 1988, for Record of the Year and Song of the Year.
1991, On A Friday, (later to become known as Radiohead), appeared at The Jericho Tavern, Oxford, England. The band had met while attending Abingdon School, a boys-only public school. "On a Friday", referred to the band's usual rehearsal day in the school's music room.
1992, A riot broke out during a Guns N' Roses and Metallica gig at Montreal stadium when Metallica's show was cut short after singer James Hetfield was injured by pyrotechnics. Guns N' Roses took the stage but frontman Axl Rose claimed that his throat hurt, causing the band to leave the stage early. The cancellation led to a riot by the audience who overturned cars, smashed windows, looted local stores and set fires.
2017, American singer, guitarist, songwriter, television host, and actor Glen Campbell died in Nashville, Tennessee at the age of 81.
2019, Thousands of Beatles fans converged on London's Abbey Road 50 years after the boys walked over its zebra crossing to photograph the Abbey Road album cover.
One of the best tunes EVER! (IMHO – Marty)
Don't forget you can now get This Week in Music History every Friday from Nova.ie and Radio Nova.
To subscribe to the podcast, just click here