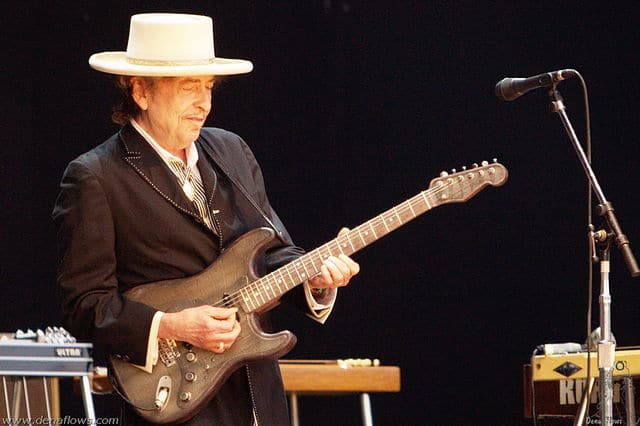 Every day on Radio Nova, just before 11am, we play a couple of songs key to "today in music history" Have a listen! But for now – here's some light reading and watching.  February 4th in Music History looks like this.
1965, The Righteous Brothers were at No.1 on the UK singles chart with the Phil Spector song 'You've Lost That Lovin' Feelin'. Also a US No.1 at the same time.
Today in 1966, The Rolling Stones released '19th Nervous Breakdown'.
1966, Bob Dylan and The Band played at the Convention Center in Louisville, Kentucky. This was the first date on a world tour which would become noted as Dylan's first that used electric instruments, after he had 'gone electric' at the 1965 Newport Folk Festival.
1972, During sessions at Trident Studios, London, England, David Bowie recorded 'Rock 'n' Roll Suicide', 'Starman' and 'Suffragette City', the last songs recorded for the The Rise And Fall Of Ziggy Stardust And The Spiders From Mars album.
https://www.youtube.com/watch?v=sI66hcu9fIs
1977, Fleetwood Mac released Rumours. That sold a few copies!!
1983, Karen Carpenter died aged 32 of a cardiac arrest at her parent's house in Downey, California; the coroner's report gave the cause of death of imbalances associated with anorexia.
1996, Former Milli-Vanilli member Rob Pilatus was hospitalised after a man hit him over the head with a baseball bat in Hollywood, California. Pilatus was attempting to steal the man's car at the time of the attack.
2009, Robert Plant said he felt Led Zeppelin couldn't reunite for a full tour because the band feels incomplete without drummer John Bonham.
Don't forget you can now get This Week in Music History every Friday from Nova.ie and Radio Nova.
To subscribe to the podcast, just click here